NIH Bets Big Bucks on Big Data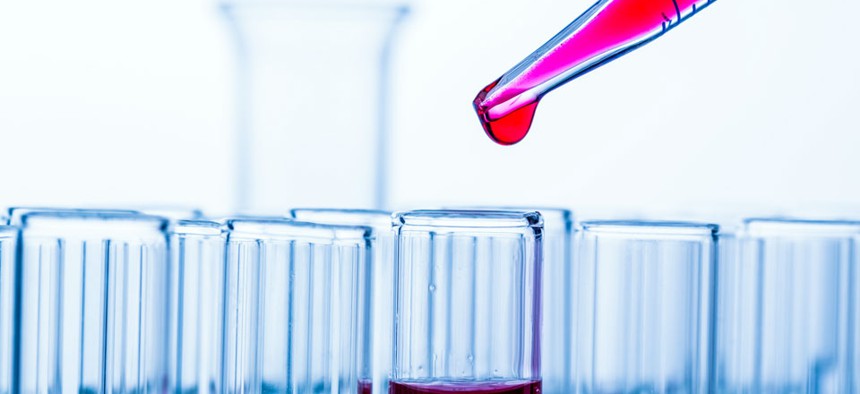 The National Institutes of Health plans to invest up to $96 million over four years to put big data to work solving persistent health riddles, the agency said Monday.
The money will be filtered through six to eight centers of excellence proposed by outside researchers, the agency said.
The Big Data to Knowledge, or BD2K, Centers of Excellence will be tasked with making large, complex and unstructured data sets more accessible to biomedical researchers through new software, better storage and improved data sharing and training.
Technology developed in the past several years has made it vastly easier for computers to parse through and spot patterns in massive and unstructured collections of data, such as sensor information about air quality, Web sentiment about a product or the DNA in a human genome.
NIH has been a leader among government agencies in its effort to exploit this new brand of data analysis. The agency partnered with the Web giant Amazon in March 2012 on a project to put roughly 1,000 human genomes in Amazon's EC2 computer cloud, where researchers can analyze it on a fee-for-use basis. The project has greatly democratized access to genomic data, which only a handful of public and private sector labs could previously afford to store and analyze on local servers.  
NIH Director Francis Collins named National Human Genome Research Institute director Eric Green the agency's first acting chief data officer in January. NIH is one of only a handful of agencies with a chief data officer position.
"BD2K aims to enable a quantum leap in the ability of the biomedical research enterprise to maximize the value of the growing volume and complexity of biomedical data," Green said in a statement Monday.
The BD2K project is part of a broader NIH campaign launched in December. More grants are likely to follow, the agency said.
The agency is planning a webinar for centers of excellence applicants on September 12.
(Image via Lisa S./Shutterstock.com)