My Sidewalk Coverage of the iEHR Conference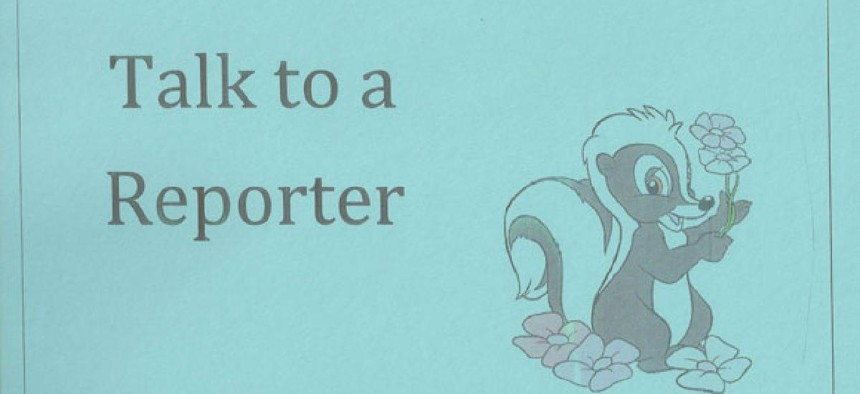 This Wednesday and Thursday the Defense Strategies Institute plans to hold a conference on the Defense and Veterans Affairs departments' planned integrated electronic health record (iEHR) that, as I reported, is open to vendors who want to peddle their wares to the government but not to the media.
So many vendors have signed up for this conference at rates that range from $750 to $825 each that those who registered late will end up in an overflow room at the Mary M. Gates Learning Center in Alexandria, Va.
Probably worth the price, as the value of the iEHR is pegged at between $4 billion and $15 billion and the conference features a phalanx of speakers, topped by Barclay Butler, director of the Defense-VA iEHR Interagency Program Office. Other speakers include Robert Petzel, VA under secretary for health; Dr. Karen Guice, principal deputy assistant secretary of Defense; Air Force Maj. Gen. Douglas Robb, nominated last month to head the new Defense Health Agency; and a whole bunch of other speakers from IPO, Defense and VA.
I have asked public affairs folks for all of the above to provide me with copies of their speeches, slides, etc., but have not yet received an acknowledgement of my request.
So, if any of the speakers want to hand-deliver copies of their remarks or conduct an impromptu interview, I'll be standing on the sidewalk outside the conference center before and after the festivities begin ready to schmooze with anyone who drops by.
You won't have a hard time finding me –- I'll be holding a sign based on the image above (and here): When it comes to many events, reporters are about as welcome as skunks at garden parties.
One last note: Lisa Madison, communications director of Defense Strategies originally encouraged my coverage of the iEHR conference and then reneged -- bad form in both bridge and life.