VA Eliminates Bonuses for Benefits Officials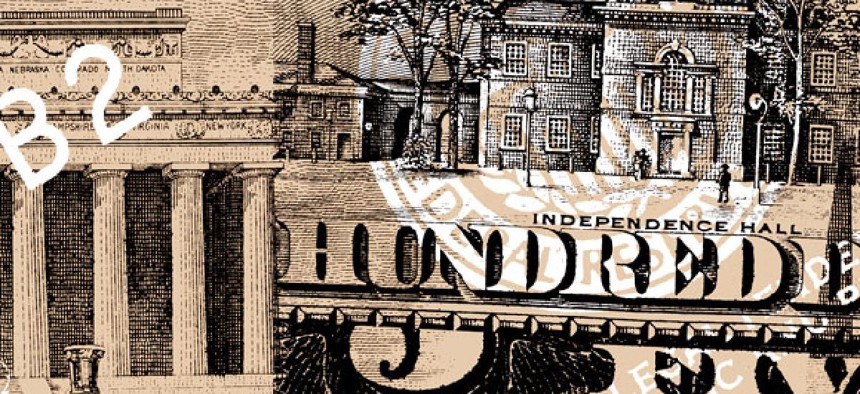 Senior executives of the Veterans Benefits Administration will not receive 2012 performance bonuses and the funds will be invested to accelerate elimination of the disability claims backlog, according to the Veterans Affairs Department.
"Based on VBA's organizational performance goals, senior executives will not receive performance awards for fiscal 2012," VA Press Secretary Josh Taylor said in an email to Nextgov. He added, "We remain confident that VBA senior executives are dedicated to our nation's veterans, and they will continue to lead our drive toward VA's goal: eliminating the claims backlog in 2015."
That backlog stood at 882,023 claims on Monday. Nearly 70 percent of those claims – or 610,150 claims – had been sitting for more than 125 days.
The Center for Investigative Reporting found last Friday that in 2011, despite the high claims backlog, the department paid VBA Chief of Staff Lois Mittelstaedt and VBA Deputy Undersecretary for Field Operations Diana Rubens bonuses of $23,091 each.
The Center also reported that Michael Cardarelli, principal deputy undersecretary for benefits, received a bonus of $20,716 in 2011.
Rep. Jeff Miller, R-Fla., chairman of the House Veterans' Affairs Committee, agreed that VBA officials should not receive performance bonuses, given the claims backlog. "VA employees and managers who fail in their jobs shouldn't receive bonuses -- they should be disciplined or fired," Miller said.
He also said VA needs to scrutinize bonuses paid to senior executives in the Veterans Health Administration. "While VA's decision to withhold fiscal year 2012 bonuses for VBA senior executives is a step in the right direction, it does nothing to ensure that poorly performing Veterans Health Administration officials will not receive bonuses," he said.
Ohio's Dayton Daily News reported in March that Dayton VA Medical Center Director Guy Richardson received an $11,874 bonus last year even though the center's dental clinic came under investigation for allowing unsafe sanitary practices by one dentist over 18 years.
"In recent days, we've learned that multiple VA medical center officials have received bonuses even in the wake of patient deaths linked to mismanagement," Miller said. "VA owes us all -- especially the families of those who died -- an explanation as to why the department awarded these bonuses and how they plan to eliminate similar payments in the future."
The department gave $2.3 million in performance awards in fiscal 2012, according to Taylor's email. Senior Executive Service performance awards are normally paid out within 90 days after the rating period concludes, meaning fiscal 2012 bonuses would have gone out by January.