Soldiers Waiting for Medical Discharge 'Languish' in Disability System
Years after the Defense and Veterans Affairs departments established a joint system in 2007 to speed up the medical discharge of troops, an Army inspector general report found active duty soldiers "continued to languish" in the system for 386 days and reserve and National Guard troops for 366 days.
Lt. Gen. Howard Bromberg, Army deputy chief of staff, told a media briefing on Friday that processing time in the Integrated Disability Evaluation System, or IDES, had crept up to "a little over 400 days" this year.
Last June, then-Defense Secretary Leon Panetta told a joint hearing of the House VA and Defense committees that the two departments needed to "kick ass" to resolve IDES problems that were leaving troops in an administrative limbo far longer than planned. Processing time goals had been set at 295 days for active duty soldiers and 305 for reserves.
A 57-page report by the Army Task Force on Behavioral Health completed in January and also released on Friday recommended adoption of the planned Defense-VA integrated Electronic Health Record, or iEHR, to manage data and help speed up the medical discharge process. The two departments scrapped that joint effort on Feb. 5.
The long wait times for medical discharge and approval of VA benefits have in turn exacerbated behavioral health symptoms -- including post-traumatic stress disorder and substance abuse -- and "led to an increase in friction and disciplinary problems," the Army IG reported.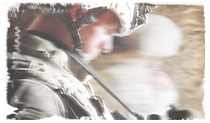 Broken Warriors is an ongoing series on mental health issues in the military.
The Behavioral Health Task Force examined 146,000 medical discharges since 2001, and Army Surgeon General Lt. Gen. Patricia Horoho told the media briefing on Friday that 38 percent of those discharges (55,480) reflected a behavioral health diagnosis and 17 percent (24,280) a PTSD diagnosis.
The 114 page IG report on the Army behavioral health treatment and IDES faulted Army leadership both at the top and at unit levels for the torturous medical review process, and also laid blame on administrative processes, training and information technology systems.
Multiple tracking systems "provide limited visibility while increasing workload and confusion for all participants concerned with the IDES process," the IG report said. These systems included the VA's Veterans Tracking Application, which stores medical case files generated by an Army  medical examination officer, as well as multiple Army systems and what the IG report called "idiosyncratic local tracking systems."
Though top level Army and congressional IDES briefing data relies on information in the VTA, the IG report said "local tracking systems appear to provide the most up-to-date IDES information at each site, because the local systems are tailored to provide senior commanders with the information they request most."
Soldiers reported to the IG that the process of transferring medical records between medical commands and regions is "rife with errors and compatibility issues."
The Defense IG reported last August that multiple, incompatible databases and tracking systems frustrated the medical discharge process of Marines at Camp Pendleton, Calif.
Systems that serve reserve and guard troops do not interface with VA and Defense systems, the task force said. The Medical Protection System , which contains information on the medical readiness of reserve and Guard soldiers, lacks data sharing capability with Defense  and VA electronic health record systems, the task force report said, recommending the Army develop an integrated system.
The Army already has created a Web-based behavioral health data portal, which the task force said will be able to "better assess, monitor, document and communicate" conditions such as PTSD.  This portal can also display deployment history and medical discharge status and the task force recommended its use Armywide, though training for it will not be finished until late 2014.
The task force report ranked placement of behavioral health providers with deployable brigade units as its top recommendation and development and fielding of the iEHR as its second recommendation. The Army has not responded to a query from Nextgov on what system it plans to use instead of the iEHR.