NASA Will Kick Off a $14 Billion Governmentwide IT Buy this Week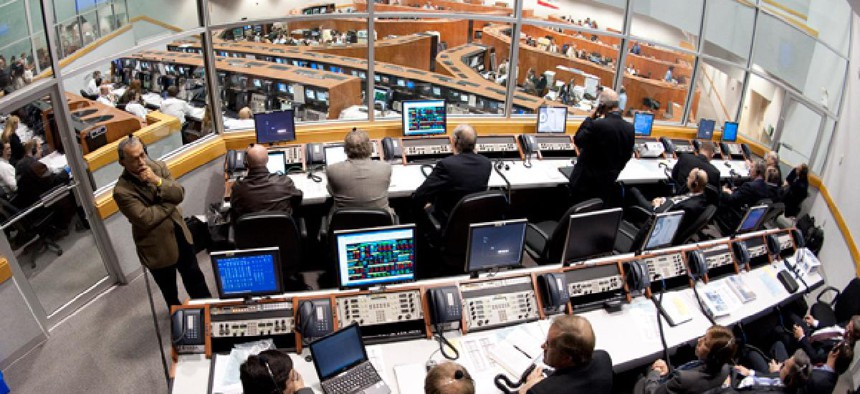 This week, NASA plans to release the preliminary request for its fifth governmentwide information technology contract, which is valued as high as $14 billion over seven years.
The agency said Friday it planned to provide an overview of its Solutions for Enterprise-Wide Procurement V contract to interested vendors on Monday, March 11. Buried in the notice the agency said it planned to release the draft request for proposals early this week.
Warren Suss, president of Suss Consulting, pegged the value of SEWP V at $2 billion per year, or $14 billion over the seven year life of the contract.
NASA awarded the first SEWP contract -- and the first governmentwide acquisition contract approved by the Office of Managemet and Budget -- in 1993, with follow-on contracts in 1996 and 2001; SEWP IV, valued at $5.6 billion, was awarded in 2007. The contracts are open to all federal departments and agencies, and in June 2007, the Veterans Affairs Department required the use of SEWP IV for all IT acquisitions.
Previous SEWP contracts had a heavy focus on hardware, storage systems and peripherals. That emphasis will continue with SEWP V, along with the addition of cloud-based computing services, NASA said in a notice to vendors on Feb 4.
SEWP IV contacts are held by 42 vendors, primarily resellers. Suss said he does not expect the total number of contract holders to change much with SEWP V. The vendors provide access to products from 4,200 manufacturers, Suss said. NASA said it processes 1,100 SEWP orders per month.
NASA will hold its SEWP V industry March 11 from 9 a.m. to noon at the Greenbelt Marriott in Greenbelt, Md. The agency  plans to issue its final RFP for SEWP V early this summer with awards targeted for May 1, 2014.