Defense Continues to Use Brain Injury Assessment Tool Debunked in 2010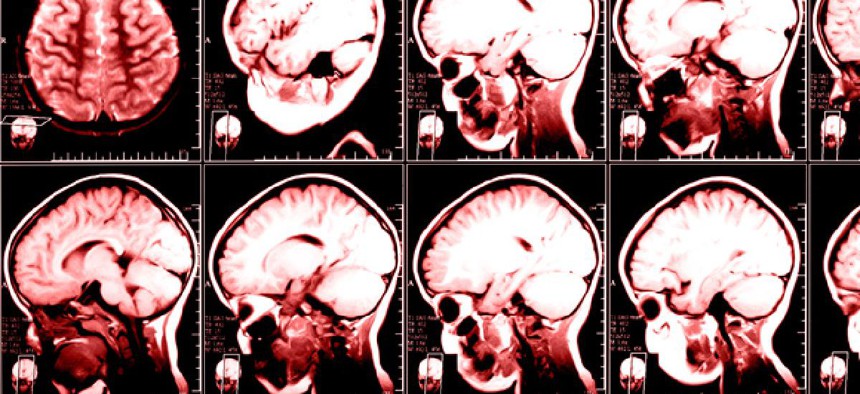 The Defense Department continues to use a controversial tool to assess traumatic brain injury even though the Army Surgeon General in 2010 questioned the tool's effectiveness, citing a "lack of clear scientific evidence," the Institute of Medicine reported today.
TBI, considered the signature wound of the wars in Afghanistan and Iraq, results from blasts from improvised bombs. The Defense and Veterans Brain Injury Center reported that 266,810 troops were diagnosed with TBI from 2000 through 2012.
In a May 2008 memo, then assistant secretary of Defense for health affairs Dr. S. Ward Casscells directed all the services to use a computer-based tool the Army developed in 1984, called the Automated Neuropsychological Assessment Metrics, to assess brain damage. In August 2010, Defense kicked off a study of various TBI assessment tools conducted by the National Academy of Neuropsychology. The report was slated for completion in November.
In 2010, the Army Surgeon General was well aware of problems with ANAM, IOM detailed today in its 795-page report , Returning Home from Iraq and Afghanistan: Readjustment Needs of Veterans, Service Members, and Their Families.
According to IOM: "A 2010 comprehensive review of the DOD ANAM program, prepared by the Army's Office of the Surgeon General, states that the lack of clear scientific evidence supporting ANAM's effectiveness raises important questions about whether DOD is using the best available technology to assess cognitive function after head injury."
"Research data raise questions about the accuracy of the ANAM for detecting cognitive dysfunction—and recovery from this dysfunction—after mild TBI," the report said, with mid TBI commonly described as concussion, which can occur after a blast.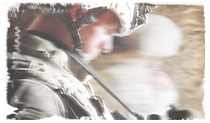 Broken Warriors is an ongoing series on mental health issues in the military.
This dovetails with an investigation by Government Executive in May 2010, which described problems with ANAM in assessing TBI.
It doesn't appear that the Army Surgeon General publicly released the 2010 ANAM review. But, in March 2011, then Army Surgeon General Lt. Gen. Eric Schoomaker told members of the House Armed Services Committee that ANAM had a failure rate of between 25 percent and 33 percent.
IOM identified significant errors for soldiers tested with ANAM. In a 2012 study of 502 troops recently deployed to Iraq or Afghanistan who had self-reported TBI, IOM found that ANAM could not detect changes in cognitive performance by 70 percent of those troops.
In a December 2011 letter to Army Secretary John McHugh, Sen. Claire McCaskill, D-Mo., noted that the Army Office of the Surgeon General said the selection of ANAM by Defense resulted from a "nepotistic" process, but she did not provide any details.
McCaskill said in her letter to McHugh that even though Army researchers had developed ANAM, the service paid Vista Partners of Parker, Colo., $6 million over three years in license fees for ANAM and another $19 million to subsidiaries of Eyak Corp., an Alaska Native corporation, to administer the test.
IOM also reported that the Military Acute Concussion Evaluation , the most widely used TBI screening tool in Defense, "might fail to detect a large proportion of service members' concussions." MACE, IOM said, could only detect concussion from 20 percent to 51 percent of the time when compared to a clinical diagnosis of concussion, the report said.
The IOM report noted that Defense cannot easily track troops diagnosed with TBI: "ANAM is not Web-enabled, and data are not stored in a centralized database; therefore, summary statistics comparing ANAM scores before and after injury are not available." Pentagon policy requires documentation of all service members who were exposed to potential concussive events and the U.S. Central Command developed an automated reporting module called the Blast Exposure and Concussion Incident Report, but data from that report has yet to be publicly released.
IOM concluded, "There is a lack of readily available, centralized sources of data on the implementation of TBI assessment processes and treatment outcomes. The limited data available suggests that there is a need for improved followup and evaluation of service members and veterans who might have TBI."
( Image via Nata-Lia / Shutterstock.com )