A Bigger Staff Isn't Helping VA Process Disability Claims Any Faster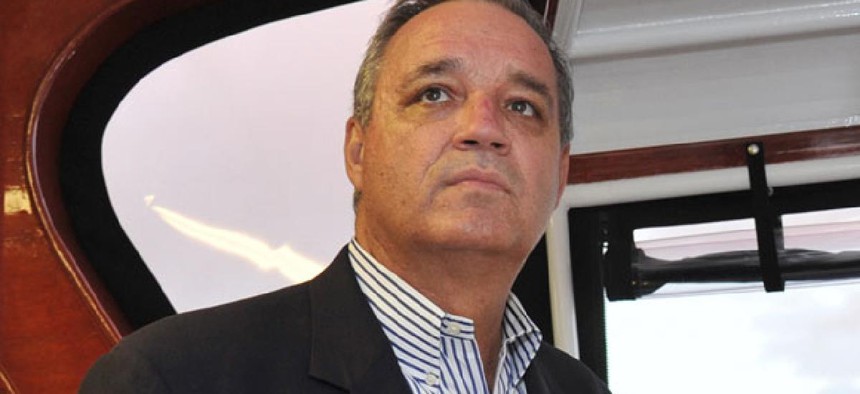 Lawmaker laments lack of progress; department's benefits chief says accuracy has improved.
The Veterans Affairs Department's disability claims backlog continues to hover at nearly 900,000 even though the department has beefed up its staff, the chairman of the House Veterans' Affairs Committee charged at a hearing Wednesday.
Rep. Jeff Miller, R-Fla., said that in 1997 the "average VA field employee" processed 135 claims annually and in 2011, that number had dropped to 73 claims per year. The Veterans Benefits Administration now employs three times as many employees as it did in 1997, he said. "The more people VA hires to process claims, the worse the department's productivity is," Miller said.
VBA today employs roughly 20,000 people, including 14,400 front-line claims examiners who work in 57 regional offices nationwide.
VA Undersecretary for Benefits Allison Hickey told the hearing that while productivity may have gone down, claims rating accuracy has improved from the 59 percent accuracy rate in 1997, though she did not provide a current accuracy figure. Miller, who on Tuesday called for Hickey's resignation, countered that accuracy is "stagnant," but also did not provide details.
VA reported Monday that it has a backlog of 895,838 claims, 70 percent of which (629,585) have been in limbo for more than 125 days. Hickey told the hearing that out of that backlog 4.1 percent, or roughly 37,000 claims, have been sitting for two years and that the oldest case she knows of has been in the system for two years. The department has now started to clear up the oldest claims first, Hickey said. She urged Afghanistan and Iraq veterans to use the joint VA/Defense Department eBenefits portal to file their claims, because that is quicker than going to a regional office to file the claim in person.
Afghanistan and Iraq veterans account for 20 percent of VA claims today, while Vietnam veterans have the largest portion of pending claims, at 39 percent. Gulf War veterans account for 23 percent, she said.
Miller said he has heard from veterans that it can take 75 days for claims filed electronically to show up in the VA system. Hickey said she would have to check on that.
VBA has also set up "Express Lanes" to speed up handling uncomplicated claims for one or two medical conditions at its regional offices, Hickey said.
The VBA bases its claims decisions on medical information held by the Defense Department, and Hickey said she recently signed a memorandum of understanding for Defense to provide all medical information -- including records generated by private clinicians in the TRICARE insurance network -- to the VA in an electronic format.
The Social Security Administration formerly provided veteran medical data on an annual basis, and now provides it on a weekly basis, Hickey said, which also helps speed up claims processing.
VBA continues to roll out the paperless Veterans Benefits Management System to regional offices, with 25 on the system now, up from 18 at the start of the year. Full deployment of that system will help VA eliminate the claims backlog by 2015, Hickey said.
VA has processed more than 1 million claims over the past four years, a process that has become more complex due to veterans filing for compensation for multiple medical conditions, Hickey said. VBA also had to work off 260,000 new claims from Vietnam Veterans exposed to the Agent Orange herbicide from August 2010 to June 2012, an increase in workload handled by 37 percent of the examiners, Hickey said.
Miller, who was icily polite to Hickey during the hearing, did not buy much of what she was selling during two hours of testimony. "There are many people -- I included -- who are losing patience as we continue to hear the same excuses from VA about increased workload and increased complexity of claims," he said.
(Image via Flickr user compacflt)