All the Cities Photographed From the International Space Station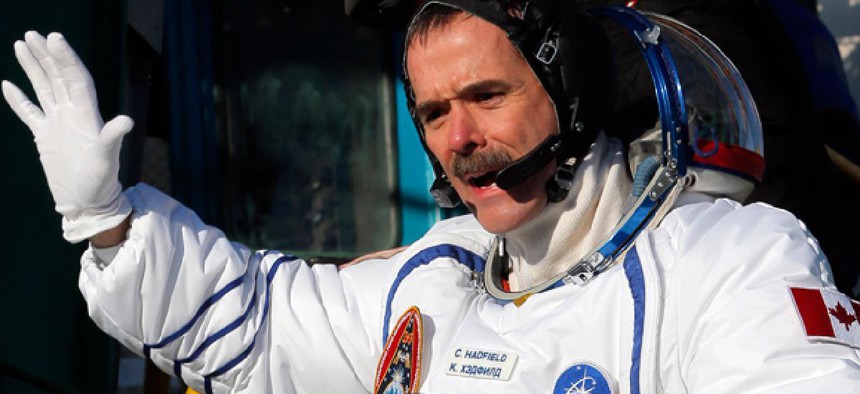 Chris Hadfield is the 35th commander of the International Space Station, the first Canadian to walk in space and a relentless demon of photography.
Since boarding the spacecraft in December, he's fed his half-million Twitter followers a steady diet of pupil-popping images taken from out his window as he speeds along at 17,239 m.p.h., such as a monstrous cyclone eating Madagascar, glacial runoff "burping" into the Atlantic and what he rightfully calls "one of the coolest space sights on Earth, the Richat Structure of Mauritania." Hadfield is so obsessed with documenting the planet that the only thing that makes him angry in space is having to go to bed: "My resolution has been to make the absolute most of it -- to spend as little time sleeping as I can," he recently told reporters.
But Hadfield is interested in more than the natural corrugations, volcanic smoke plumes and bathymetric mysteries of our ever-transforming globe. He's also slowly building a photo collection of the world's cities as seen from 230 miles up in the ether. And now, thanks to the work of a devotee in Canada, if the commander has snapped your hometown you can find the image on an interactive map bursting at the seams with visual gold.