Who's Using Chemical Weapons in Syria Now?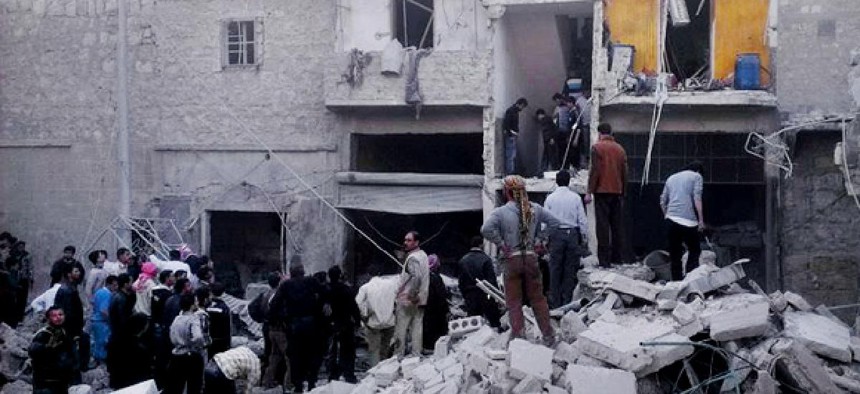 Opposition forces and the Syrian regime agree that there was an attack in the dangerous Aleppo province that killed at least 16 people and wounded around 86 on Tuesday. And both are claiming, to some extent, that there were chemical weapons involved. The one thing they can't agree on is who fired the chemical weapons. 
A minister for the Syrian government, which isn't exactly the best purveyor of the truth, is, of course, blaming the attack on rebels, and the propaganda machine is in full swing: "Terrorists fired rockets containing chemical materials on Khan al-Assal in Aleppo province, and preliminary information suggests 15 people were killed, mostly civilians," state news agency SANA and Syrian state television said (via Agence France-Presse). They later revised their estimate several times, eventually to 25 dead. This marks the first time that Bashar al-Assad's regime has accused rebels of having chemical weapons. The rebels, of course, are denying all of this, saying "the regime was turning these reports against us." There's also the convenient timing of the election by the Syrian opposition of the American citizen Ghassan Hitto as their new minister on Tuesday. In an inaugural speech of sorts following the alleged attack and the vollies of blame, Hitto said that "there is no further discussion with Assad."