VA Processes Some Post-9/11 GI Bill Claims Manually Despite $263 Million IT Investment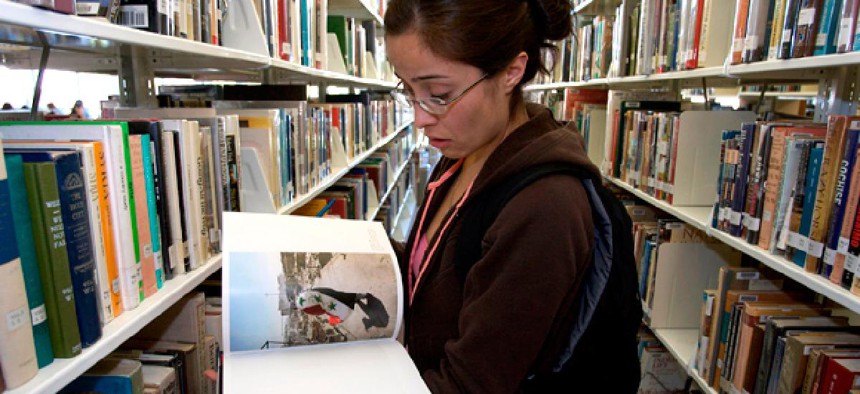 Despite spending double the projected cost for an automated end-to-end claims processing system for veterans covered by the Post-9/11 GI Bill, the Veterans Affairs Department still handles many claims manually, Roger Baker, the department's chief information officer, told lawmakers on a House Veterans Affairs subcommittee panel on Thursday.
Baker also told the subcommittee on economic opportunity that it would require a "significant development effort to achieve end-to-end automation" of the first stage in the claims process -- determination of a veterans eligibility for education benefits. The Post-9/11 GI Bill provides education and housing benefits to eligible veterans.
In October 2008, Nextgov reported  that VA estimated the cost of the post-9/11 claims processing system to be $130 million, with much of the work outsourced to the Space and Naval Warfare Systems Center Atlantic in Charleston, S.C. Yesterday, Baker said the cost had doubled to $263 million.
He said VA plans to spend $4.4 million this year to increase automation of supplemental claims and pegged the cost to operate the Post-911 GI Bill system at $18.7 million this year.
VA handles education benefit claims in a two-step process: determination of eligibility and then what the VA calls "supplemental" claims, which generate payments to schools for tuition and to veterans for housing and books. Michael Dakduk, executive director of Student Veterans of America, told the hearing that that the 9/11 system lacks the type of online interface used by package carriers such as FedEx or United Parcel Service that would allow veterans to track their claims.
Instead, Dakduk said, veterans must call a hotline, which has "elongated wait times and during periods of heavy call traffic the automated system instructs student veterans to call back at a later time. This process is highly inefficient and extremely frustrating to veterans," he said.
"It is difficult to grasp, in a technology-rich society, why the timely processing of the Post-9/11 GI Bill [claims] is still a subject of concern. Equally disturbing is the inability of student veterans to access the status of their claims in real-time," he said.
When it comes to processing the supplemental claims, which generate payments, Baker said that as of last month, 44 percent of documents related to those claims (149,000) were handled by automation and 36 percent (109,000) were handled with partial automation. The processing system has over 1,600 calculation rules to determine payments to individual veterans. When a problem is identified, automation stops and the claim is flagged for manual processing.
Kim Hall, veterans program administrator at Humboldt State University in Arcata, Calif., and vice president of the National Association of Veterans Program Administrators, told the hearing that the level of work required of school certifying officials who handle GI Bill claims is "frequently overwhelming."
For example, she said VA's website for submitting applications "still requires schools to upload data multiple times for the same student, one student at a time -- there are no batch uploads, certifying officials are advised to input only one change per day for each student to insure they are received correctly at the Regional Processing Office, and the ability to modify, update or correct some inputs is severely limited if not impossible to do electronically."
Subcommittee chairman Rep. Bill Flores, R-Texas, said he applauded VA's efforts to speed up processing of supplemental claims, but noted that the focus left original claims relatively automated. "As a result, an original claim still takes about 45 minutes to process, a time little changed from 2009," he said.
"Without making the system and its information more accessible to veterans and schools, it is not complete," he said. "Without adding such functions, it would be like buying a new luxury car without air conditioning, heated seats, and a satellite radio."
Rep. Mark Takano, D-Calif., said, "We have spent $263 million on a system and questions still remain on its effectiveness, its completion and our return on investment. It's clear we need to make improvements, especially given that it's the veteran who ultimately pays the price for delays."