Lawmakers reaffirm demand for biowatch data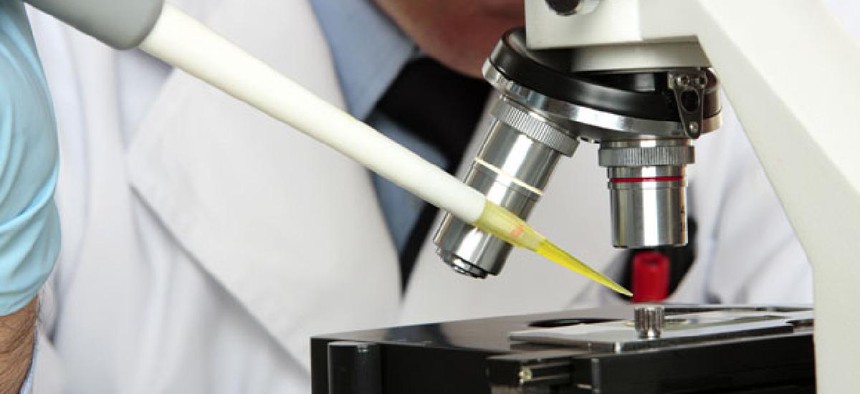 The  Homeland Security Department has turned over "substantial" documentation in response to a congressional panel's request for records on a controversial biological agent sensor network, but the Centers for Disease Control and Prevention has not been similarly forthcoming in providing related information, two Republican lawmakers said in a Thursday letter renewing the call for data.
The Health and Human Services Department branch has so far provided none of the requested details on the performance of theBiowatch program, said House Energy and Commerce Committee Chairman Fred Upton, R-Mich., and Oversight and Investigations Subcommittee head Tim Murphy, R-Penn.
The Los Angeles Times last year reported that the initiative, which incorporates disease agent scanners in more than 30 cities, had indicated possible biological strikes on dozens of occasions from 2003 to 2009. None of the cases involved an actual act of bioterrorism, but DHS officials have challenged characterization of the events as false alarms.
Upton and Murphy's predecessor in November asked CDC Director Thomas Frieden for various details on the Biowatch effort, including specifics on the agency's finding that certain sampling technology fielded and later retired was not viable for the program. The request apparently remains under HHS review, according to the legislators.
"We urge you to expedite this document production so we can work with you and your department more effectively on improving protection against the threat of bioterrorism," the lawmakers wrote.
The letter does not elaborate on the material provided by Homeland Security. Top panel Republicans last year asked the department to turn over records on the existing Biowatch system's performance, as well as written communications involving a high-level official who advocated canceling development of a new generation of Biowatch technology.

The Obama administration issued a preliminary call last week for companies to submit candidate equipment for the controversial multibillion dollar plan to deploy the new generation of Biowatch detectors. Homeland Security spokesman Peter Boogaard on Thursday said the draft call is aimed at "performance testing of potential Biowatch systems to gather information about potential technologies."

Asked why the department is moving forward with procurement after previously postponing acquisition of components for the future system, he said by e-mail that "the Biowatch program must return to a DHS Acquisition Review Board for further review" before any performance testing contract can be finalized.
Detection units in the upgraded system are intended to autonomously gather and evaluate air samples for the presence of dangerous organisms such as anthrax between four and six times each day, rather than requiring samples to be sent to a laboratory. The planned upgrade would extend the network to approximately 20 additional urban areas, in total enabling monitoring of areas where around nine-tenths of U.S. inhabitants reside, the Times reported previously.
Homeland Security as of September had spent roughly $1 billion on deploying older Biowatch technology and over $150 million on development of technology for the Generation 3 initiative, according to past reporting. The future surveillance program is projected to cost $3.1 billion in its first five years of operation.
The department said it is accepting feedback on last week's draft procurement notice until Feb. 11 and intends to issue a final version in the third quarter of this year. A section of the solicitation calls for prospective contract winners to each provide Homeland Security with two sample detection units as well as supporting systems and technical aid in no more than 16 weeks. Trials would assess whether the technology "is designed to be cost-effective," and if it meets various DHS technical requirements.
Product testing could start as soon as 14 weeks into a contract period and would wrap up no later than 30 weeks after a deal is signed, according to the document. It does not offer a time line for selection of equipment for larger-scale manufacturing and deployment under a future contract.