Government data goes public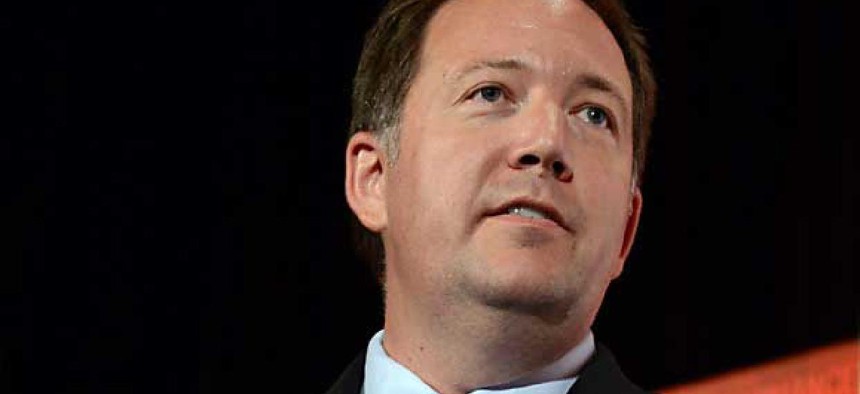 When the real estate sites Trulia and Zillow both made initial public offerings this summer it was more than just a victory for the two companies, federal Chief Information Officer Steven VanRoekel said Tuesday.
It was also a victory for the government data that underlies those two sites, he said during a keynote presentation at the National Institute of Standards and Technology's cloud computing and big data forum and workshop.
Much of the excitement about so-called big data in government has focused on ways federal agencies can use powerful new data analysis tools to gather information about national security threats or to spot fraud in Medicare and contract spending.
VanRoekel's office has also been working, though, on the role government-gathered data -- aggregated into machine readable streams on the website Data.gov and elsewhere -- can play in the emerging information economy.
As Trulia, Zillow and other real estate sites grow, for example, they could offer home buyers troves of government-originated information that's usually either not available to consumers or would take a lot of digging, he said.
"We have government data that will tell you: Is there an organic farm within 25 miles of here? What's the crime situation from a state and local perspective? What's the environmental quality of this area? What's the quality of the medical care? What's the quality of the schools? What's the quality of the infrastructure near you? What are the broadband speeds available to you?" he said.
More established companies also are increasingly using government data streams. Google, for instance, is now displaying data from the Food and Drug Administration and National Library of Medicine in a pullout box when people search drug names, federal Chief Technology Officer Todd Park pointed out earlier this month.
Government real estate, health, energy and environmental data could prove as valuable to industry and entrepreneurs in the future as the government's weather satellite and Global Positioning System data did in the past, VanRoekel said. Both of those spawned multi-billion dollar industries.
Tuesday's event focused largely on gaps in the government's ability to take advantage of big data. Agencies need more commercially-built but government-vetted tools to sort through and analyze unstructured data, panelists said. They also need more young workers with advanced degrees in data analysis, they said.
The government invested $200 million in big data research in March to make up for what it identified as gaps in commercial support.