The age of surgical censorship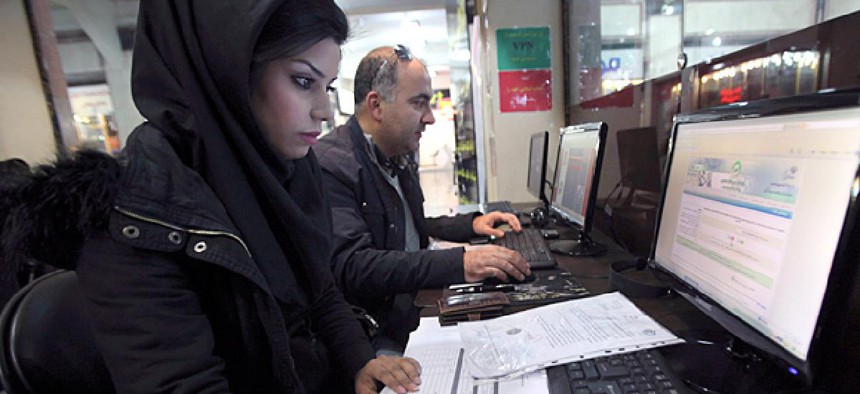 Iran, to put it mildly, has a tense relationship with the Internet -- some evidence of the acrimony being the many attempts the country has made to curtail its citizens' use of social media. In May, its supreme leader, Ayatollah Ali Khamenei, issued a fatwa against anti-filtering tools that have helped citizens to access blocked material on the Internet. Last month, Iran launched Mehr, its own version of YouTube, which allows users to upload and view content they create, and to watch videos from IRIB, Iran's national broadcaster. The country has also reportedly been building a government-run network -- a national intranet -- that would operate "largely isolated" from the rest of the World Wide Web. Citing intensified online crackdowns, increased digital surveillance of citizens, and the imprisonment of web activists, Reporters Without Borders named Iran to its 2012 "Enemies of the Internet" list.
But "enemy" can be a murky term -- one complicated by the fact that, given the multitude of workarounds that allow its citizens to access the Internet (some of them helped along by the U.S. government), Iran has been fighting a largely losing battle as far as wholesale censorship is concerned. So the country, in a move that represents equal parts concession and repression, is reportedly taking another tack: According to the AFP, the country is developing "intelligent software" that aims to manipulate, rather than fully control, citizens' access to social networks. Instead of blocking Facebook, or Twitter, or even Google ... the regime, per the report, will allow controlled access to those services. As Iranian police chief Esmail Ahmadi Moghadam put it to Iranian local media, cheerfully: "Smart control of social networks will not only avoid their disadvantages, but will also allow people to benefit from their useful aspects."