Several new tech leaders likely in House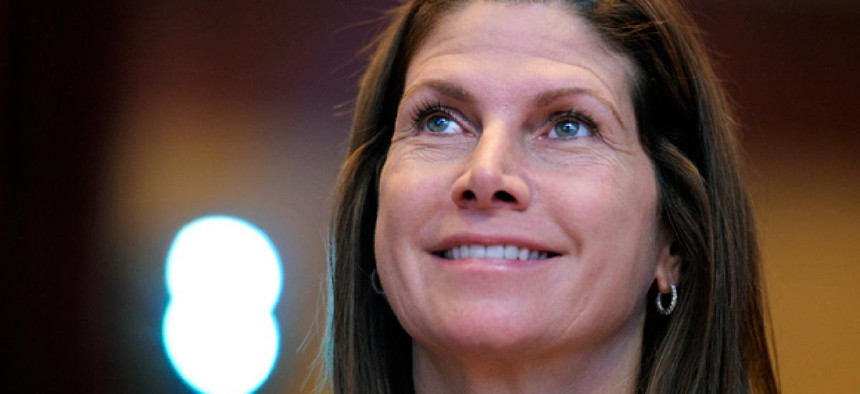 It appears that tech issues on Capitol Hill will have some new key players next year as a result of Tuesday's congressional elections.
An apparent loss by Rep. Mary Bono Mack, R-Calif., means the gavel will change hands on the House Energy and Commerce Subcommittee on Commerce, Manufacturing and Trade, which deals with consumer privacy issues.
The chairman of the House Homeland Security Cybersecurity Subcommittee, Rep. Dan Lungren, R-Calif., also could lose his seat—the nine-term congressman was trailing his Democratic challenger Ami Bera by 184 votes, a margin that could prompt a recount after the election results are certified.
The entertainment industry lost a strong supporter, Rep. Howard Berman, D-Calif., who is currently the second-ranking Democrat on the House Judiciary Committee, which handles copyright and patent laws. Berman was soundly defeated by another Democratic incumbent, Rep. Brad Sherman, after redistricting in California.
Finally, the House Energy and Commerce Committee will lose a Republican member, Rep. Charlie Bass of New Hampshire, who lost his bid for reelection to Democrat Ann McLane Kuster in a rematch of their 2010 race. Bass has been a member of the Communications and Technology Subcommittee as well as the Subcommittee on Commerce, Manufacturing and Trade.
Bono Mack, who trailed Democratic challenger Raul Ruiz on Wednesday morning, held several hearings in the last two years on whether Congress should pass consumer privacy legislation. But she remained skeptical about the need for such legislation. Rep. Marsha Blackburn, R-Tenn., is the current vice chairman of Bono Mack's subcommittee, but other GOP members of the Energy and Commerce Committee could make a bid for the subcommittee chairmanship.
Two other Energy and Commerce members in tight races appear to have won reelection. Rep. Lee Terry, R-Neb., won a narrow victory over Democrat John Ewing, while in Utah, Democratic Rep. Jim Matheson eked out a slim win over GOP challenger Mia Love.
Terry is in line to chair the Energy and Commerce Oversight and Investigations Subcommittee following the primary defeat of the current chairman, Rep. Cliff Stearns, R-Fla.
Berman, a member of the Judiciary Subcommittee on Intellectual Property, Competition, and the Internet, was a strong supporter of the controversial House anti-piracy bill known as the Stop Online Piracy Act. Sherman also initially supported SOPA but backed away from the measure after it was sidelined in January following a major protest from Internet activists and the tech industry.