DHS contractor allegedly fixed an airplane with paper clips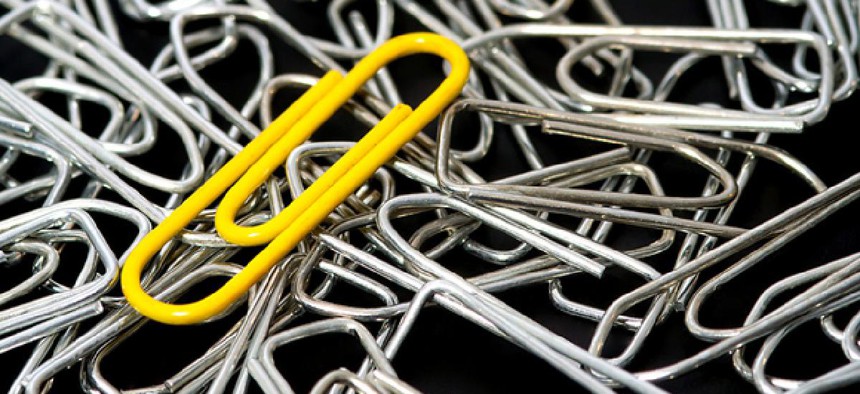 The case is being prosecuted by Assistant United States Attorney Kyle Reardon, and the investigation was undertaken by the inspector general for the Transportation Department, the FBI and IGs from the Defense and Homeland Security departments.
Jerry Edward Kuwata, formerly an executive at an airplane repair company with government contracts, pleaded guilty to "recklessly endangering the safety of aircraft," the Justice Department announced.
Kuwata, a former executive with WECO Aerospace Systems Inc., concealed facts about repairs from customers and did not ensure that repairs were done according to Federal Aviation Administration regulations, said U.S Attorney Benjamin Wagner of the Eastern District of California. WECO's clients included the Homeland Security Department and the City of Los Angeles.
"This conduct recklessly endangered the safety of aircraft that used the parts repaired by WECO," Wagner said.
Airplane repair stations are required to use component maintenance manuals -- guides developed by aircraft manufacturers and approved by FAA -- to direct technicians through sanctioned repair procedures. Wagner said Kuwata "conspired with others to conceal facts," did not adhere to the proper CMMs specified by the manufacturers and falsely told customers that the repairs had been completed to federal regulations.
Kuwata and several others were indicted in September 2011 on charges of fraudulent repairs. In one instance, WECO employees allegedly used paper clips instead of certified parts to fix an aircraft component and then told the customer that the repair was properly completed.
"The indictment alleges that these defendants knowingly cut corners in repairing aircraft parts and concealed the fact that they were not complying with FAA regulations," Wagner said in September 2011.
Two others have pleaded guilty in the case and charges remain against four more co-defendants.
Though the actual sentencing will be done at a later date, Wagner said Kuwata faces a maximum sentence of 20 years in prison, a $250,000 fine and three years of supervised released. 
(Image via Sascha Preussner/Shutterstock.com)