Government Printing Office looks to digital first future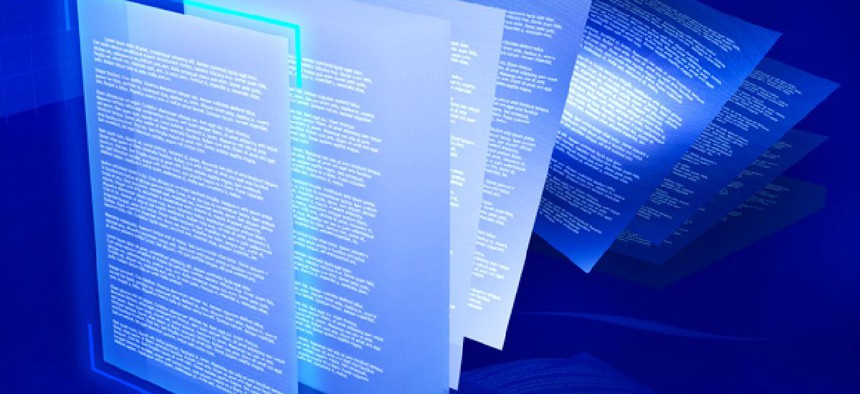 The Government Printing Office's future lies in offering permanent and secure access to online content and producing paper copies only in rare circumstances, according to the agency's five-year strategic plan released Monday.
The plan opens by noting that 97 percent of government documents are now "born digital," meant for a life on the Web rather than piled on a shelf or filed in a binder. As a result, GPO said, its future plans will focus on making government content more easily available online through e-books, mobile-optimized websites and application programming interfaces that stream content onto third-party websites.
Other GPO priorities include working with the State Department to develop a smarter passport, helping other agencies fulfill President Obama's mandate to digitize as many government documents as possible, and developing new contract vehicles in data conversion and new media development, the strategy said.
GPO also plans to redesign its main website and the Federal Depository Library Program interface -- a gateway to much government content -- and make them more user-friendly. 
The strategy also touts a new GPO system that will manage congressional bills and other government documents in the pared down and machine-readable XML format through the documents' life cycle.