VA's $491 million paperless benefits system struggles to keep pace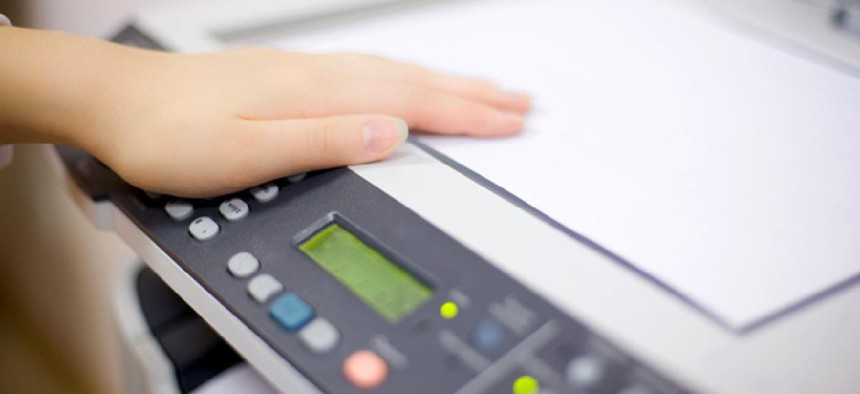 This story has been updated.
The Veterans Affairs Department's highly touted paperless benefits system has processed fewer than 800 benefits claims despite VA's investment of $491 million. The news comes as the number of backlogged claims hit 913,690, representatives of veterans services organizations told lawmakers at a House Veterans' Affairs Committee hearing on Tuesday.
Gerald Manar, deputy director of the National Veterans Service for the Veterans of Foreign Wars, said the Veterans Benefits Management System has been installed in only "four regional offices and, we are told, fewer than 800 cases have been processed to completion."
Richard Dumancas, deputy director of the American Legion's Claims, Veterans Affairs and Rehabilitation Commission, said that while VA had promised systemwide rollout of VBMS this year, it has now been pushed back until the end of 2013. "Red flags have been raised about how soon we can expect an impact on reducing the backlog," he said.
Dumancas said the department's initial experience with VBMS shows some delays in opening files that cumulatively could create significant delays over the course of a workday. "These lag issues are showing up with a relatively small number of users in pilot sites, and when the whole system goes nationwide, system demands will presumably be far greater," he said.
The backlog at VA continues to grow as well as the number of claims pending for more than 125 days. As of this week, about 66 percent of claims (575,773) had not been processed after 125 days -- more than three times the number two years ago, Jeffrey Hall, assistant national legislative director for Disabled American Veterans, told lawmakers.
Manar said the problems with VBMS are just the latest in a 20-year effort by VA to modernize its claims processing system "because VBA has lacked a coherent vision of what a 21st century claims processing system should be."
VA Secretary Eric Shinseki told the Senate Veterans' Affairs Committee in March that by 2015, the department will process all claims in fewer than 125 days with a 98 percent accuracy rate.
(Image via Glovatskiy/Shutterstock.com)