No one knows how much energy older federal data centers use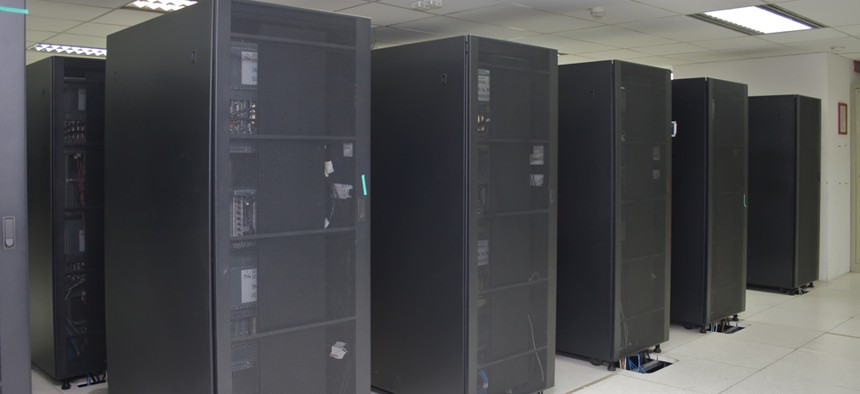 One barrier to gauging progress in the government's data center consolidation effort is the fact that federal agencies aren't measuring energy costs for some smaller data centers.


The Navy has begun a program to place special energy meters outside data centers that occupy full buildings, said Robert Harden, who works on information technology efficiency and data strategies for the service.
"For those chosen as enterprise data centers and that we know will be around for quite some time, we want to get those metered first so we understand what their energy impact is and how much energy they're actually using," he said Tuesday.
The program hasn't reached all the Navy's data centers, though, and it's especially difficult to meter data centers that occupy only part of a building's space and use a limited amount of energy, he said.
For such "co-located" data centers the Navy is looking at other energy metrics such as power usage effectiveness ratings, he said.
Harden was speaking at a data center conference sponsored by MeriTalk, a government IT network.
The Energy Department has faced similar challenges measuring the power cost of its data centers, many of which are co-located, said Emily Stoddart, a program analyst with the department's Sustainability Performance Office.
"For data centers that were constructed in the last couple of years we've been able to integrate submetering services as part of the facility construction," she said. "Where we, like everyone else, have had challenges is metering legacy facilities."
The department is piloting several programs to add submetering to older facilities, she said.
"One specific challenge we're attempting to address is how much effort and funding to put into the metering effort for small data centers that will likely be consolidated or closed," she said. "We want to document a baseline for these data centers, but we're wary of investing in a formal metering project."