OSC sends a stern warning about reading employees' emails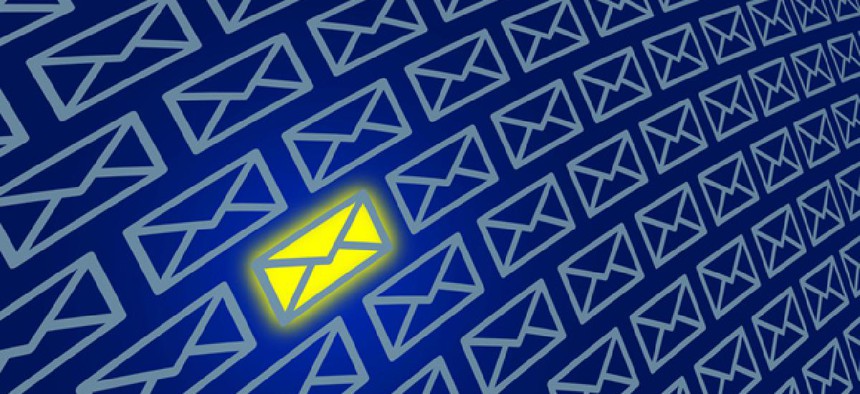 In a fiercely worded bid for whistleblowers' rights, the Office of Special Counsel released a memo Wednesday to all executive departments and federal agencies strongly urging them to evaluate their policies on monitoring employee emails and other communications.

"Agency monitoring specifically designed to target protected disclosures to the OSC and inspectors general is highly problematic," Special Counsel Carolyn Lerner wrote in the memo. "Such targeting undermines the ability of employees to make confidential disclosures."
The memo doesn't mention any agency or case by name, but the Food and Drug Administration is under investigation for alleged monitoring of employee correspondence with OSC, members of Congress and the news media. As early as 2009, FDA whistleblowers seeking to report on their agency's lax approval processes for medical devices were being unlawfully watched and reprimanded by management, according to the National Whistleblowers Center.
"Certainly, the situation at FDA is one of the things that got us moving toward this," Office of Special Counsel spokeswoman Ann O'Hanlon told Government Executive. She clarified that the memo was not solely inspired by the FDA case, and she was unable to comment on any specifics of the case due to the ongoing investigation.
OSC has called the FDA monitoring allegations "extraordinary."
O'Hanlon also made clear that the memo does not break any new ground in OSC policy -- it simply clarifies where to draw the line between legal and necessary monitoring and protecting whistleblowers' rights.
"It just hadn't been discussed in a while," she said. "It's sort of reminding people of the speed limit . . . This is what you may do and this is what you may not do."
The National Whistleblowers Center, meanwhile, is touting the memo as a direct link to FDA.
"The OSC's guidance memorandum confirms that the outrageous actions of the FDA managers to suppress concerns about patient safety were illegal," Stephen Kohn, the attorney representing the whistleblowers and executive director of the National Whistleblowers Center, said in a press release Wednesday, a claim that OSC does not back up.
On the same day as the OSC memo, the Transportation Security Administration solicited a contract to develop an "enterprise insider-threat software package" that would monitor employee actions such as keystrokes and emails. OSC had not been briefed on TSA's actions as of Thursday morning and could not comment on them.
(Image via Balefire/Shutterstock.com)