White House launches federal digital strategy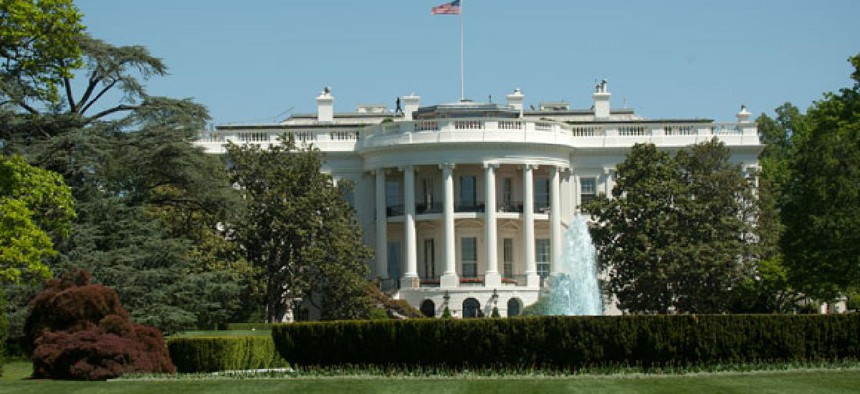 This story has been updated.
The White House's long-awaited Digital Strategy, released Wednesday, aims to ensure agencies manage mobile devices safely and affordably and to give citizens mobile access to everything from government websites and applications to raw survey and satellite data.
The strategy, titled "Building a 21st Century Platform to Better Serve the American People," gives the General Services Administration six months to stand up a governmentwide contract vehicle for mobile and wireless services, which Federal Chief Information Officer Steven VanRoekel said could save more than 10 percent off what the government currently spends for those services.
VanRoekel cited the Agriculture Department's recentmobile contract consolidation, which saved the agency 18 percent of its costs or about $400,000 per month. His office won't have a total savings estimate until mid-summer, though, when agencies are required to turn in full reviews of their information technology portfolios
"If you look at commodity computing in general, even outside of mobile, that's a $47 billion aspect of our $80 billion [Federal IT] spend," VanRoekel said, "and in all the places where we've gone in and done the work to consolidate we've seen double digit gains."
The digital strategy also calls on GSA to create a Digital Services Innovation Center and on the Office of Management and Budget to create a Digital Services Advisory Group to help agencies identify best practices for making government data more accessible.
The advisory group and the Chief Information Officers Council must issue a "bring your own device" plan by September, with a focus on allowing federal employees to access their work and agency-built mobile applications from any device, according to the strategy.
The advisory group and the CIO Council must create a "shared mobile app development program" for both internal and public facing government apps within one year, the strategy said.
Agencies have built or collaborated on more than 200 public facing apps, but they have been slower to create internal agency apps.
The strategy also requires agencies to "optimize at least two existing priority customer-facing services for mobile use and publish a plan for improving additional existing services" within one year.
The White House issued an executive order Wednesday underscoring the one-year deadline for most of the strategy's initiatives and giving agencies 90 days to create Web pages that will track and report on their progress toward strategy goals.
The plan's core open data initiative involves making application programming interfaces, or APIs, the "new default" to present raw government data to the public rather than -- or in addition to -- presenting processed information in platform-specific forms such as nonmobile websites or PDF files.
APIs allow computers to automatically stream data to each other. The government has used them in the past to stream weather information and other data that's frequently updated. Raw data is easier for developers to manipulate for research or product development, but it lacks the clean presentation and sophisticated graphics of platform-specific presentations.
VanRoekel's office will issue governmentwide policies for streaming data from APIs within three months and will require all new federal IT systems to follow those policies within 12 months, according to the strategy.
By September, agencies must "identify at least two existing major customer-facing services that contain high-value data or content as first-move candidates to make compliant with new open data, content and Web API policy," the strategy said. Those systems must meet API guidelines within one year, the strategy said.
By May 2013, the General Services Administration also must update its data set trove Data.gov to include a catalog of government APIs.
A major goal of the API portion of the strategy, VanRoekel said, is to help private sector developers leverage government data to build money-making and time-saving products. He cited weather and Global Positioning Systems data, which is gathered by the government but is responsible for billions of dollars of private sector enterprise.
"[This] is really meant to be the launch of government as a platform," VanRoekel said. "[It's an] opportunity to take that [weather and GPS model] across the whole of government, to have a governmentwide approach."