Federal CIO releases shared services strategy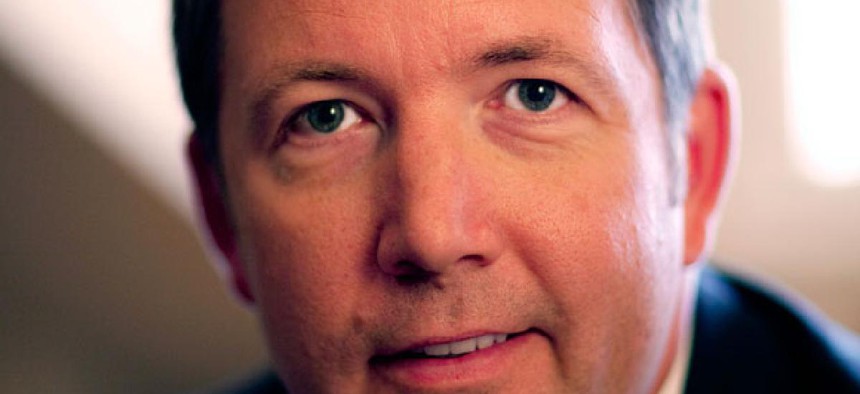 Agency technology chiefs in charge of implementing a new Shared Services Strategy should look first to information technology spending within their agencies for commodities such as email and storage, federal Chief Information Officer Steven VanRoekel said Thursday.
After that, agencies should aim to consolidate services within lines of business, such as human resources and financial management, he said at a Government IT Leadership Forum sponsored by InformationWeek.
Only when that's achieved should the government start trying to ramp up shared services among agencies, VanRoekel said. That's a distinction between the Shared Services Strategy and most previous government IT consolidation plans, which have tended to focus on streamlining functions across agencies rather than within them.
"We can save billions of dollars I think just by going in and getting these things tuned within agencies," he said.
A March 2011 Government Accountability Office report identified 34 areas where agencies provide similar services to the same customer groups.
VanRoekel released the Shared Services Strategy late Wednesday along with a memorandum giving agency CIOs until Aug. 31 to create shared services roadmaps for their agencies that will run through 2015.
He also released a guide for a Common Approach to Federal Enterprise Architecture.
The strategy's main goals, he said, are to "maniacally" strip out duplicated services, often by moving to simplified cloud storage, and to plow that money back into new initiatives.
"This will give us investment capital to innovate and pour back into the mission," he said. "Second, it will free up people to put them on more important tasks."
VanRoekel outlined the shared services strategy in December and ordered agencies to identify three services they can consolidate rapidly.
Those lists should be released publicly soon, VanRoekel said. He said many agencies identified more than three services.