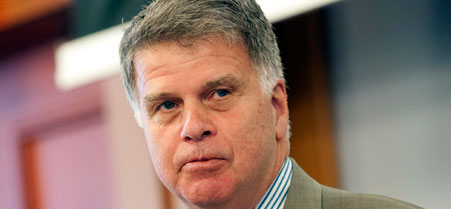 Flickr user Derrick Coetzee
Federal officials tasked with updating records management systems want better guidance on which records must be preserved and a schedule for when they should be turned over to the National Archives and Records Administration, Archivist of the United States David Ferriero said Wednesday.
The officials also think NARA's Electronic Records Archive , which Ferreiro called "clunky," should be updated.
"We need to make the ERA much more user-friendly; that came through loud and clear," Ferriero said.
NARA hasn't publicly released agencies' records management reviews, which were due in late March, but Ferriero described common themes in responses during a question-and-answer session at the FOSE 2012 government technology conference.
President Obama ordered agencies to produce the reviews in a November 2011 memo , which argued federal records management hadn't kept pace with the volume and velocity common to the Digital Age. NARA and the White House plan to turn the reviews into a "governmentwide records management framework."
Records now are managed primarily on an agency-by-agency basis with little cooperation. About 95 percent of agencies fail to meet statutory requirements for maintaining their records, according to a NARA estimate based on agency self-assessments.
Most of NARA's General Records Schedules , which govern how agency records should be maintained, were written before the age of electronic records. Agencies generally aren't required to turn over records to NARA for 30 years, or more, after they are created, making it unlikely older documents will be stored in a file format that contemporary computers will be adept at or even capable of reading.
Ferriero has suggested reducing that lag time to a single presidential administration whether it lasts one or two terms. That's the lag time for most White House records.
NARA has been collecting input on possible records management reforms on an IdeaScale crowdsourcing page.
During Wednesday's discussion, Ferriero also described a NARA project to help the Veterans Benefits Administration scan its paper records in a clear, legible form. In the future, he said, NARA might offer scanning as a service to other agencies. That would fit with federal Chief Information Officer Steven VanRoekel's focus on increasing shared services across government, he said.