Did a Misplaced Glove Cause Nuke Waste Dump Fire?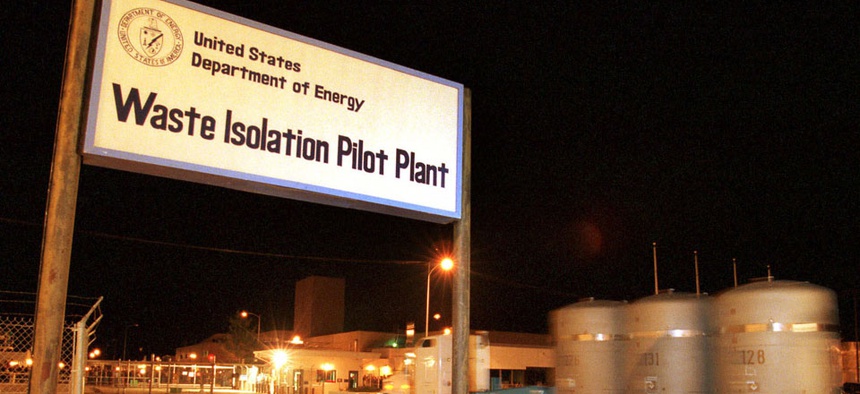 A glove accidentally left in a drum of nuclear waste may have been responsible for rupturing the container leading to the spewing of radiation in the Waste Isolation Pilot Plant near Carlsbad, New Mexico, in February.
That's according to a new report this week filed by Patrick Malone of the Santa Fe New Mexican. 
Nan Sauer, associate director for chemistry, life and Earth sciences at Los Alamos National Laboratory, told the New Mexico Legislature's Radioactive and Hazardous Materials Committee the container "held a volatile mix: a lead-laden glove, highly acidic waste, organic kitty litter and trace metal residue," which ripped open the container stored in the WIPP – the country's only storage site for waste generated during the development of nuclear weapons.  
Ryan Flynn, secretary for the New Mexico Environment Department, said "these were materials that were mixed that should not have been mixed together."
In May, the department theorized the use of organic rather than ordinary cat litter – which is used to help neutralize the contents of the waste drums – may have caused the rupture.