What Happens After Sexting and Luxury Travel at VA? Paid Leave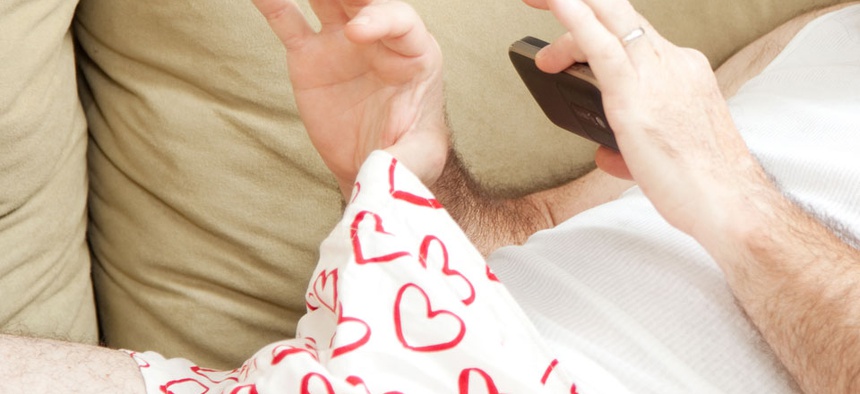 An unidentified Veterans Affairs Department ratings service representative in Nashville, Tenn., who downloaded software onto his agency laptop to sext friends and misused $31,000 in travel funds was placed on paid administrative leave this week.
The VA inspector general last week released a report that detailed the employee's travel and sexting adventures, with recommendations that top VA management "determine the appropriate administrative action, if any" to take against the employee.
The Nashville ratings representative managed to win the backing of supervisors for a job at the Washington-based VA Center for Innovation and between May 2011 and February 2013 traveled "at his own discretion" to Washington 34 times and took one trip each to Newark, N.J., and Tampa, Fla., at a total cost to taxpayers of $109,200, the IG reported.
Questionable travel expenses for this employee included "multiple valet hotel parking charges between October 2012 and January 2013, although [he] did not rent a car during these trips," and business class train travel, the IG said.
In September 2011, the Nashville employee changed his departure from Reagan National to Dulles International Airport at an additional cost of $383 because "he wanted to attend a horse show near Dulles," the IG said.
After all this, VA decided to take some action this Tuesday – if you consider sidelining a GS-13 with pay action.
"VA takes any allegation regarding misuse of departmental resources very seriously, and the department appreciates the Office of Inspector General's independent review," the agency said in a statement.
"VA has reviewed the OIG's report, and is in the process of determining the appropriate actions to take with respect to its recommendations," Va said. "The employee who is alleged to have misused government resources and engaged in other misconduct has been placed on administrative leave as of March 11, pending the determination of appropriate action to be taken in this matter."
Get the Nextgov iPhone app to keep up with government technology news.
(Image via Lisa F. Young/Shutterstock.com)