Army looking to experiment with autonomous, real-time technologies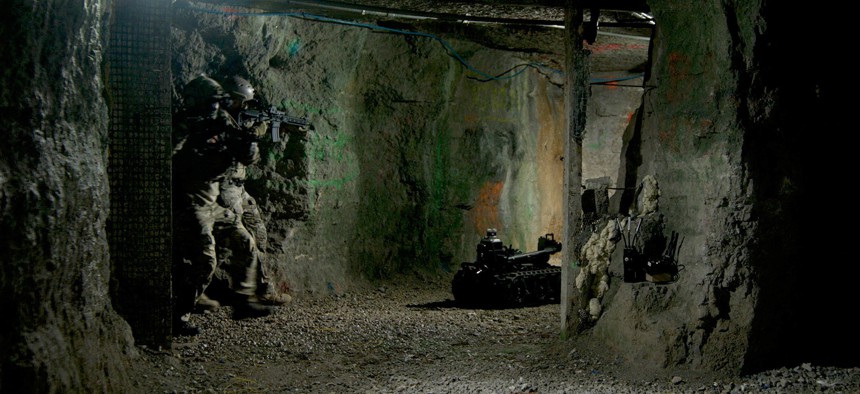 The service's annual experimental technology event will include a focus on autonomous lane clearance and decontaminant capabilities in 2024.
The Army is on the hunt for new autonomous technology to help support its protection, movement and maneuver and sustainment operations and wants to experiment with industry's newest cutting-edge capabilities. 
The armed service issued a request Tuesday for new technology to be included in its Maneuver Support & Protection Integration eXperiments 2024, or MSPIX 24, event.
Hosted by the Army's Maneuver Support Capability Development Integration Directorate, or MS CDID, MSPIX 24 serves as a "centralized experimentation and analysis process for technologies that may provide desired capabilities" that allows the service to test new technologies and determine future capability requirements in line with its multi-domain operation goals. 
Last year's event took place in May and included 14 technologies tested at various installations across the country, including the Mobile-Acquisition, Cue and Effector, or M-ACE, which paired with radar technologies to help disable moving targets like drones, Army officials said in a blog post.  
Army officials are specifically focusing four potential capabilities: tools that can provide predictive and real-time protection related information to help offer commanders situational awareness; an autonomous capability to mechanically breach through obstacles and verify the lane is clear of any hazards prior to maneuver; obscurants, camouflage and systems to help counter enemy targeting over multiple spectrums; and autonomous decontamination tools. 
Interested stakeholders must submit proposals to the Army by April 28, with officials later determining whether the proposed technology will meet "predefined learning demands." 
Stakeholders must identify in their proposals ties to the Army's current modernization priorities, learning demands with each technology proposed, identifying skill sets and how many soldiers will be required for each technology, participate in MSPIX planning meetings and identify how experiment results can be utilized after the final report is complete.