Navy awards AWS cloud contract worth nearly $724 million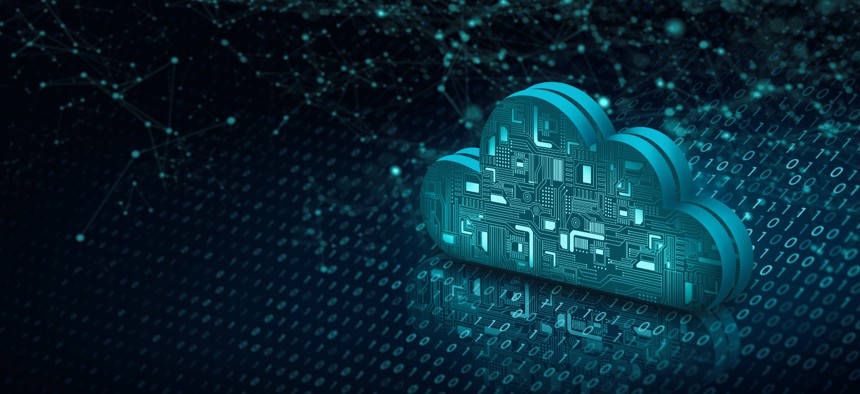 The Navy awarded Amazon Web Services a five-year contract worth nearly $724 million Monday that will provide access to the company's commercial cloud environment and professional services, including training and certification programs. 
The $723.9 million contract is a single-award, firm-fixed-price enterprise software license blanket purchase agreement. The BPA will allow the Navy to issue task orders under an enterprise software license agreement where it can utilize AWS tools through operation and maintenance, procurement and working capital funds, depending on the task order. 
It comes after AWS recently secured a portion of the $9 billion contract known as the Joint Warfighting Cloud Capability, alongside Google, Microsoft and Oracle earlier this month. That award was seen as a successor to the failed Joint Enterprise Defense Infrastructure, or JEDI, cloud computing contract that was initially won by Microsoft in 2019, but was canceled by the Defense Department in 2021 following a lengthy contract protest from AWS.
The Navy contract will provide it with access to AWS' cloud services through December 2028, with funding obligated through task orders rather than at the time of the award. 
The Navy has launched a number of digital transformation initiatives in recent years, including an effort to consolidate IT systems and reallocate funding towards its human resources and financial portfolios. That effort, titled the "Cattle Drive" project, has reportedly saved the branch $150 million since it was first launched in 2020, the Navy's chief digital innovation officer said at a conference earlier this year. 
The fiscal year 2022 National Defense Authorization Act also required military branch leaders to identify legacy systems and outdated IT services that can be removed or replaced with more modern technology.