DISA wants cloud platform to modernize its global service desk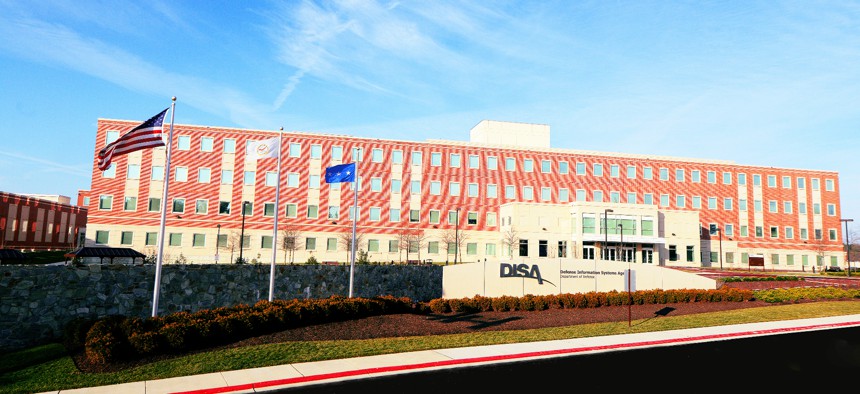 DISA's help desk provides the Defense Department with a single point of entry for IT service support.
The Defense Information Systems Agency wants ideas from industry on how it can modernize the platform it uses to field information technology service requests from its Defense Department customers. 
DOD's technology agency originally issued a request for information on Dec. 13, since updated on Friday, asking for industry insights on commercial off-the-shelf software-as-a-service, platform-as-a-service and subscription licenses for its global service platform.
DISA's Global Service Desk provides the Defense Department with a single point of entry for IT service support. According to the RFI, the proposed modernized platform will also oversee components like the Global ServiceDesk Information Technology Service Management, Customer Relationship Management and DISA Marketplace systems. 
That will also require a spate of cloud-based services to help modernize the Global Service Desk's ticketing solution that supports the Fourth Estate Network Optimization effort — a civilian IT update that includes work on the Non-classified Internet Protocol Router Network, Secret Internet Protocol Router Network and Top Secret environments. 
Specifically, DISA is seeking a suite of tools that includes, IT Service Management, Information Technology Operations Management, IT Business Management IT Software and Hardware Asset Management software-as-a-service solution. 
Those cloud-hosted tools must operate at a minimum of FedRAMP Impact Level 4 — the Defense Department's security requirement for systems to retain controlled unclassified information — but could obtain a future IL-5 and IL-6-level shared common services data model to enable integration and interoperability between DOD systems accessing National Security Systems and classified information up to secret-designated levels. 
"Once implemented all business units within DISA will utilize the same toolset reducing redundancy, lowering tool costs and enabling the organization to operate more effectively," the RFI said. "This will enable DISA to leverage the various products that are prevalent within the agency across the spectrum of activities."
Interested contractors have until 2 p.m. CST on Jan. 6 to respond.