HASC adds cybersecurity subcommittee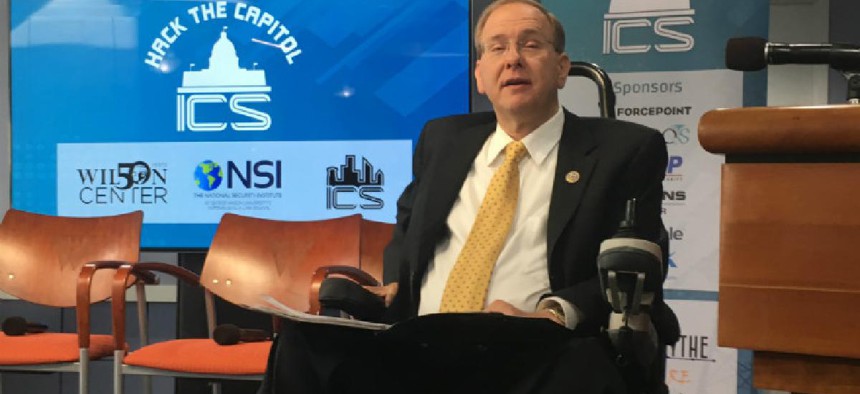 Rep. Jim Langevin (D-R.I.) at the Hack the Capitol conference Sept. 20, 2018
Rep. Jim Langevin (D-R.I.) will chair a new subcommittee of the House Armed Services Committee focused on cybersecurity, emerging tech and information systems.
"As technology continues to advance at an incredibly rapid rate – from artificial intelligence to biotechnology and everything in between – it is critical that the Armed Services Committee redoubles our efforts to bridge the gap between current capabilities and future requirements," Langevin and Rep. Adam Smith (D-Wash.), full committee's chairman, said in a joint statement today.
The new subcommittee on cyber, innovative technologies and information systems will have jurisdiction over cybersecurity operations and forces, IT systems, artificial intelligence policy and programs, electronic warfare policy and computer software acquisition policy.
The committee also announced today another new subcommittee, chaired by Rep. Ruben Gallego (D-Ariz.), focused on intelligence and special operations.
A committee spokeswoman told FCW that the portfolio for the old intelligence and emerging threats and capabilities subcommittee would be divided between the two new subcommittees.
Langevin, among other lawmakers, have previously advocated for the establishment of a House panel on cybersecurity but has come up against resistance from various committees claiming jurisdiction over the issue.
"There are some 80 different committees and subcommittees in Congress that claim some type of jurisdiction over cyber. We need to streamline that," he told FCW in an interview last year.