COVID prompts USCIS' pivot to video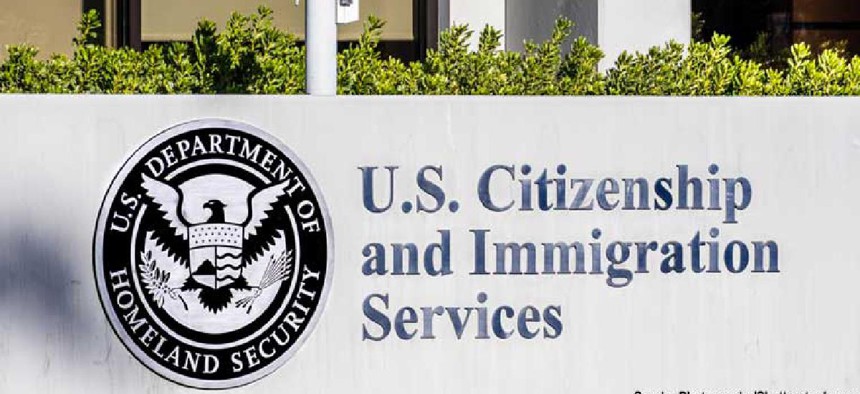 Social distancing requirements under the pandemic led to the acceleration of a modernization plan that included adding video feeds to the asylum interview process.
Social distancing requirements under the pandemic led to the acceleration of a modernization plan that included adding video feeds to the asylum interview process used by the U.S. Citizenship and Immigration Service, according to technology innovation managers at the agency.
Asylum interviews, used to determine whether an applicant has a credible basis for seeking refuge in the United States, have been held in person at USCIS offices and can last for hours. Asylum case managers are stationed at 10 agency offices in major metropolitan areas. However, in March, said Michael Boyce, chief of USCIS' Refugee, Asylum and International Operations (RAIO) Directorate, Innovation and Design for Enhanced Adjudication Program Office (IDEA), those in-person visits were paused because of the pandemic.
In remarks during a Dec. 1 Government Executive webcast, Boyce said that pause turned out to be a catalyst for the agency's modernization and digitization of the asylum application process.
"We couldn't have in-person interviews for humanitarian asylum applications" with the emerging work-at-home and social distancing precautions and mandates, said Jose Pitti, asylum IDEA chief at RAIO during the webcast.
The agency developed a process using tablet computers, local networks and orchestrated movements for office skeleton staff and applicants at those ten offices, according to Diana Navas, headquarter asylum officer, at RAIO.
USCIS began modernization of the application process in late 2019, but the pandemic pushed down the accelerator, according to Boyce, Pitti and Navas.
Since applicants still had to come into USCIS offices for interviews during the pandemic, the tablets were key to the modernized process, according to Pitti, allowing applicants, translators, attorneys and agency officers to be in different rooms in the building and limit in-person contact.
As the pandemic shutdowns and restrictions began last winter, RAIO had to work with USCIS' IT office to nail down hundreds of tablet computers, just as demand for those devices spiked, said Navas. "We had to track down tablets," she said. With the help of the agency's IT office, she said RAIO looked everywhere, including commercial online sites to find them.
"The big thing that allowed us to conduct interviews was coming up with a way to have that long, non-adversarial interaction without putting someone in the same room," said Pitti. "We worked with our office of information technology and the field operations directorate to come up with a video interviewing process," he said. RAIO also worked with personnel in the field offices to orchestrate how people remained socially distant in the offices, as well as secure government equipment and property in rooms that weren't typically used by the public, he said.
Ultimately, the agency worked out the in-person and tech processes that have allowed applicants and agents to interact, honing and refining the process as it went along, said Navas. For instance, the process began with conferencing software such as Webex, but moved to Microsoft Teams in June, according to Pitti.
The Teams implementation has helped incorporate multiple parties, including applicants, their attorneys and interpreters, he said.
To date, said Pitti, about 5,500 video interviews have been done across the 10 offices. According to Pitti, between the video interviewing pilot program and its efforts to facilitate remote work for its employees, the agency exceeded its case processing goals for fiscal year 2020.
The tablet pilot has opened opportunities for additional efficiencies that could be lasting, according to Pitti. The remote process, he said, could eventually be used to allow applicants to interview remotely without having to travel to one of the field offices.