Agencies warn on drone detection systems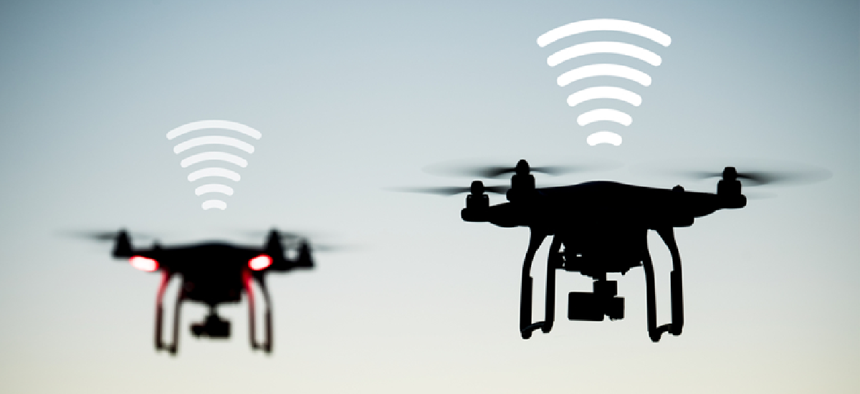 State, local and private sector could run afoul of federal laws if they deploy drone detection and mitigation systems without careful thought, federal agencies say.
Local and state governments, as well as airports, stadiums and other public and private infrastructure operators that deploy drone detection and mitigation systems run the risk of violating federal wiretapping laws because the systems intercept radio communications, according to an advisory from five federal agencies.
The Aug. 17 advisory from the Department of Homeland Security (DHS), the Federal Aviation Administration, Department of Justice, Federal Communications Commission, and Department of Transportation, told local and state governments and private sector stakeholders to keep federal laws in mind in plans when they deploy drone detection and mitigation systems.
The systems intercept radio communications from the controller to the aircraft, which could violate wiretap and satellite communications intercept prohibitions, said the advisory. Systems that avoid radio communications intercepts, such as radar and acoustic detection, are less likely to violate those laws, it said.
As consumers have purchased millions of small, commercially-available drones in the last few years, federal, state and local governments have become increasingly concerned the aircraft could be being used in ways that threaten the public's security and safety.
The advisory was necessary, said an accompanying statement from the DOJ, because commercial demand for drone detection and mitigation systems is on the rise, while "the authority to use those capabilities is far from clear."
Only four federal agencies, the Defense Department, Department of Energy, DOJ and DHS, have authorities to use drone detection and mitigation and those authorities have limitations, said DOJ.