USCIS postpones planned furloughs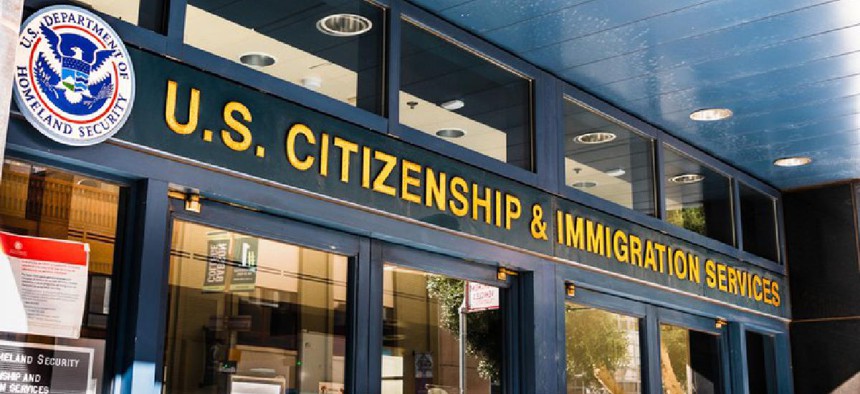 A top appropriator vows to address potential future furloughs in next COVID-related legislative package.
Optional caption goes here. Optional caption goes here. Optional caption goes here. Optional caption goes here.
The U.S. Citizenship and Immigration Services agency confirmed that it would delay furloughs of 13,400 employees scheduled to take effect Aug. 3 to Aug. 30, in the hopes that lawmakers would arrive at a funding fix.
"This delay is intended to allow Congress enough time to act and provide USCIS with the funding needed in order to avert the administrative furlough all together," agency spokeswoman Jessica Collins told FCW in an email.
In May, USCIS had announced that it was facing a funding shortfall due to declining fees from immigration applications, which fund much of their officers' wages, and asked Congress for $1.2 billion in emergency appropriations to stop gap the shortfall.
The agency, which is largely funded by fees that have dipped during the COVID-19 pandemic, is still seeking that emergency appropriation. In June, the Office of Management and Budget told appropriators that USCIS anticipated a 60% drop in fees for the remainder of fiscal year 2020.
News of the delay comes three days after top Democrats on the Senate Appropriations committee asked Homeland Security leadership to intervene.
In a July 24 email, Sen. Patrick Leahy (D-Vt.), the vice chairman of the Senate Appropriations Committee, said that he had received assurances from USCIS Deputy Policy Director Joseph Edlow that the furloughs were on hold. Leahy along with Sen. Jon Tester (D-Mt.) had noted that current accounts showed USCIS with a surplus for fiscal year 2020, and the pair expressed hope that a fix could be found for any future shortfalls.
Collins sited "recent assurances from Congress, and an uptick in application and petition receipts," as reasons behind the delay.
Leahy himself said he was "troubled" that the Trump administration had pushed for furloughs in the first place.
"Furloughing thousands of public servants in the middle of a pandemic and at record unemployment would have upended the lives of the dedicated women and men working at USCIS and impacted thousands who rely on their services, and after new revenue estimates showed the agency ending the fiscal year with a surplus it was completely unjustifiable," Leahy said.
Lawmakers in the House and Senate are currently in talks for a new round of pandemic relief, which could include help for USCIS.
"With regard to the projected USCIS deficit for fiscal year 2021, I am committed to addressing this issue in the next coronavirus supplemental so that USCIS can continue accomplishing its missions without a furlough," Leahy said.