House Appropriators pass DHS funding bill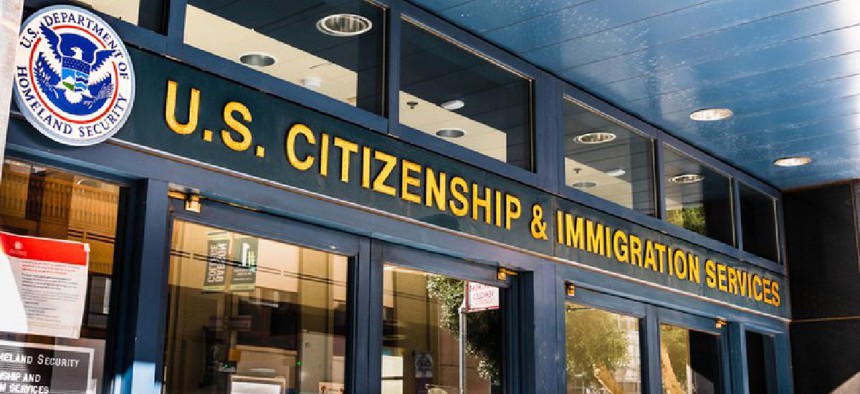 Passage comes a day after union leaders warn about impacts of looming USCIS furloughs.
A day after union workers at U.S. Citizenship and Immigration Services highlighted the potential impact of furloughs on national security, the House Appropriations Committee passed the Homeland Security Fiscal Year 2021 funding bill, 30-22.
The appropriation would set aside over $50 billion in discretionary funding for DHS and its various agencies, with an addition $5 billion provided for disaster emergency relief. USCIS would receive $183.9 million, an increase of over $51 million from FY 2020 levels.
In May, USCIS asked Congress for $1.2 billion in emergency funding due to declining revenue from immigration applications and other associated fees, which fund a large part of the agency's operations. 
The following month, the American Federation of Government Employees told FCW the agency had begun issuing furlough notices to its members, with impacted personnel set to begin a 30-day furlough period on August 3.
The number of furloughed workers was expected to make up to 75 percent of the agency's total workforce. 
AFGE National President Everett Kelley told reporters during a July 14 press call that the agency had seen a huge reduction in the number of visa applications it received, slashing the agency's revenue by 50 percent.
Other AFGE leaders said that a large number of impacted workers performed duties such as background checks and fraud detection investigations examining applicants who applied for citizenship, work authorization visas or travel documents.
"Our background check and fraud detection units are most heavily hit by furloughs," AFGE Local 3928 President Ruark Hotopp told reporters.
"We'll see a lot of background checks not get done, which directly impacts all Americans and our national security."
AFGE USCIS Council President Danielle Spooner said her union planned to file a grievance due to the agency's handling of the furlough notices.
"We heard USCIS directorate managers were trying to dispute who [was] furloughed or not, and that the dispute may delay the furlough start for some," she said during the call.
Despite the grim financial prospects, Hotopp said unions leaders were optimistic that Congress would step in. 
"The things we've heard on [Capitol] Hill have been very good so far," he said. "We've seen some movement. We still need more work from our congressional allies and friends but we're hopeful."
At the same time, the Appropriations Committee adopted several amendments that would neuter some of the White House's more extreme measures aimed at curbing immigration.
Rep. Pete Aguilar (D-Calif.) sponsored an amendment that prohibits Deferred Action for Childhood Arrivals and Temporary Protected Status recipients from being removed from the country.
His fellow Golden State lawmaker, Rep. Lucille Roybal-Allard (D-Calif.), sponsored a similar amendment that would prohibit Immigration and Customs Enforcement from using funding to change a policy that waives in-person class requirements for international students.
Roybal-Allard's amendment came a day after the Trump Administration announced it was rescinding a previously announced policy that would have barred international students from attending U.S. educational institutions that were online-only in response to the COVID-19 pandemic.
The committee passed both amendments via voice votes.
Note: This article was updated on July 15 to correct the funding levels for USCIS.