CBP walks back facial recognition for citizens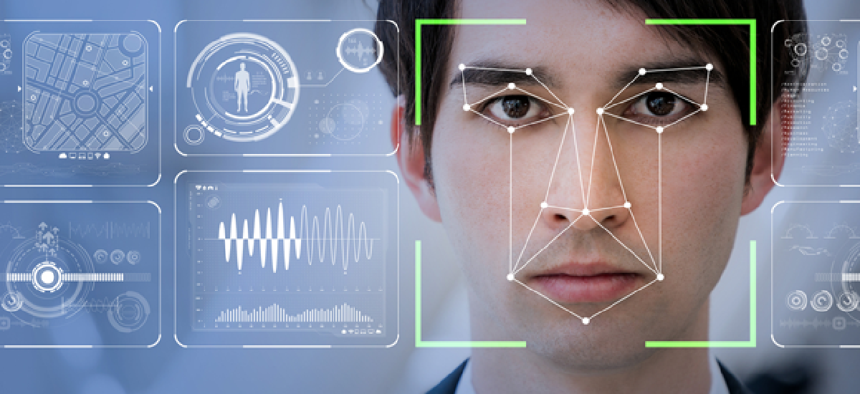 The reversal took place after "consultation with Congress and privacy experts," a Customs and Border Protection spokesman says.
Customs and Border Protection is backing away from a controversial proposed regulation that would have swept all travelers coming in and out of the United States -- including U.S. citizens -- into the agency's burgeoning biometric screening system.
In a statement, a CBP spokesperson said the agency initially considered including U.S. citizens in the program to streamline logistical and operational challenges associated with having separate processes for U.S. citizens and non-citizens. It reverted to allowing citizens to voluntarily participate "upon consultation with Congress and privacy experts."
"There are no current plans to require U.S. citizens to provide photographs upon entry and exit from the United States," the spokesperson said. "CBP intends to have the planned regulatory action regarding U.S. citizens removed from the unified agenda next time it is published."
The proposed rule drew outrage from privacy groups as well as members of Congress, who cast the move as a dramatic expansion of the use of facial recognition and biometric scanning programs at Department of Homeland Security and the federal government writ large. Law enforcement agencies like the FBI and DHS component agencies like the Transportation Security Administration have cited decades-old federal and state laws to justify their facial recognition programs -- statutes lawmakers say were never written with biometric scanning technologies in mind. The increasing use of such programs, particularly at DHS, has given rise to concerns that the government is rushing to implement these technologies without weighing the associated risks.
Less than a year ago, a database managed by CBP subcontractor Perceptics containing tens of thousands of photos of travelers and license plates at the U.S. border was hacked and leaked onto the internet, despite claims by the agency that the contractor did not store or retain such data. As recently as this past July, CBP official John Wagner told Congress that American citizens "clearly are not" part of the agency's biometric entry-exit program.
Jay Stanley, senior policy analyst at the American Civil Liberties Union, said even with the reversal, the government's push for facial recognition policies was "alarming."
"This proposal never should have been issued, and it is positive that the government is withdrawing it after growing opposition from the public and lawmakers," Stanley said in a statement. "But the fact remains that the agency attempted to renege on what was already an insufficient promise, and has not yet committed to ensuring that immigrants will not be forced to submit to this program."
Additionally, ACLU policy counsel Shaw Drake, a U.S. citizen, has claimed that while traveling over the Thanksgiving holiday break through the Paso del Norte port of entry in Texas, he attempted to opt out of the facial recognition program but that a CBP official did not acknowledge his request, continually responding by asking him to "look at the camera."
Evan Greer, deputy director of Fight for the Future, said the reversal was welcome but that Congress should still move to outlaw facial recognition programs at United States' points of entry.
"It's great to hear that the widespread opposition to the spread of this technology forced the U.S. government to shelve the proposal for now," Greer said. "But we'll need to remain vigilant. Congress should pass laws to ban the use of facial recognition for surveillance purposes. Without a ban, our basic human rights are at risk."