VA looks to stabilize tech team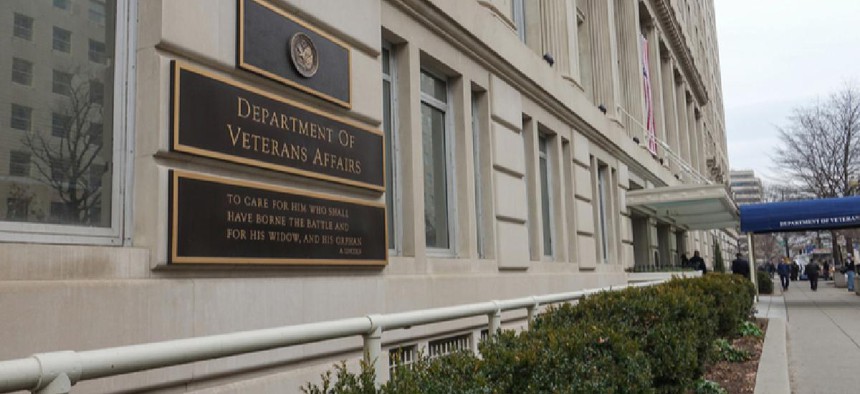 Senators stressed the importance of the coming electronic health record modernization project at the confirmation hearing for James Gfrerer, the nominee to lead the Office of Information and Technology at the Department of Veterans Affairs.
The post of top technology officer at the Department of Veterans Affairs is notoriously hard to fill. One of the few Senate-confirmed CIO posts in government, the VA's assistant secretary for information and technology manages a $4 billion budget, about 8,000 employees and is responsible for networks, equipment, cybersecurity and software at hundreds of facilities nationwide.
James Gfrerer, the Trump administration's pick to lead OI&T, faced lawmakers on the Senate Veterans Affairs Committee on Sept. 5, at a mostly friendly hearing that didn't dive too deeply into tech operations at the agency or touch on news reports that much of the VA's activity is being directed by Trump loyalists outside the agency.
Gfrerer comes to government from the risk and cybersecurity practice at Ernst and Young, but he also had a long career as a Marine officer specializing in IT. He's a patient of the Veterans Health Administration and a client of the Veterans Benefits Administration. He told lawmakers that among his key priorities would be to improve interaction between OI&T and VHA and VBA as work proceeds on new systems, in particular the 10-year plan to switch to a commercial electronic health record platform.
Gfrerer said he'd be an advocate for maintaining the legacy Vista system during the 10-year march to adopting a new health record system.
He also told the lawmakers that he is looking to knock out cybersecurity weaknesses repeatedly identified in inspector general reports, many of which have lingered for years. He also made a point of saying
"I've read the OIG report on material weakness. It's a sustained pattern of unpreparedness. As someone who has their personal health information in the VA system, and even if it was Lance Corporal Gfrerer, I would be pretty hot under the collar if there were continued material weaknesses and insecurity," he said.
Senators dwelled on the prospects for the health record transition, which includes adopting a commercial system from Cerner to align with efforts underway at the Department of Defense.
"This is really going to make or break VA going forward," said Sen. Jon Tester (D-Mont.), the ranking member on the committee.
Gfrerer pointed out that the health record modernization is headed by a new office in VA that reports directly up to the agency's deputy secretary, with OI&T playing a "direct supporting role to that effort ... ensuring that network infrastructure and all the other resources are up to par" to support the adoption of a new system.
Gfrerer is expected to be confirmed. He'll replace Camilo Sandoval, a veteran of the Trump campaign who holds the job on an acting basis.
Senators also heard from Tamara Bonzanto, a Navy veteran and senior staffer of the House Veterans Affairs Committee who is the nominee to serve as assistant secretary of VA Office of Accountability and Whistleblower Protection.