Senator freezes DHS cyber nominee over Stingray info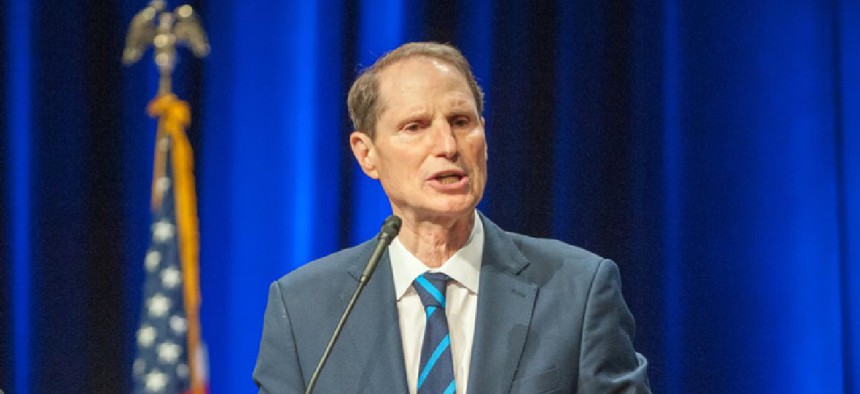 Sen. Ron Wyden wants info on use of rogue cell-tracking Stingray devices in the nation's capital before he'll confirm a new cybersecurity leader at the Department of Homeland Security.
Oregon Democrat Ron Wyden wants DHS to make public a report on the use of rogue cell-site simulators in Washington, D.C.
Sen. Ron Wyden (D-Ore.) wants details on rogue use of cell-tracking Stingray devices before he'll confirm a new cybersecurity leader at the Department of Homeland Security.
Wyden notified Congress on May 9 that he is objecting to the confirmation of Christopher Krebs as undersecretary of the National Protection and Programs Directorate until DHS makes public the details of a presentation given to Congress in February on the use of unauthorized cell-site simulators found in the nation's capital.
In April, the Associated Press reported on the discovery of an unknown number of cellphone tracking devices located throughout the Washington, D.C., area. The devices, also referred to Stingrays, are designed to mimic cellphone tower signals to trick phones within range into responding with their location and other identifying metadata. In response to a March inquiry sent by Wyden, DHS confirmed that it had observed "anomalous activity" consistent with the use of Stingray trackers but had not validated or attributed the activity to a specific organization and lacks the specific technology and funding to locate the specific devices themselves.
In the past, Wyden has sought information from regulators on the law enforcement uses of cell-site simulators.
According to the letter, the department gave "a detailed presentation to an audience of federal government employees on February 6, 2018," and Wyden wants the slides to be made public, claiming they "included important information that I believe the American people have a right to know."
Wyden's letter was first reported by Cyberscoop.
Krebs has served as acting NPPD undersecretary since August 2017 and oversees a wide variety of critical federal cybersecurity priorities, from election security and critical infrastructure to securing and protecting federal information networks. The former Microsoft executive is respected across both parties and exited a recent confirmation hearing held by the Senate Homeland Security Committee with the endorsement of both chairman Ron Johnson (R-Wis.) and ranking member Claire McCaskill (D-Mo.).
Wyden left the door open for a quick resolution, indicating he would be willing to drop his objection if DHS releases the presentation to the public.
"I remain hopeful that this is an issue we can work through and resolve soon. However, until the [For Official Use Only] designation is removed from those slides and they are made available for public release, I will object to the Senate proceeding with the Krebs nomination," he wrote.