FEMA looks to industry for IT help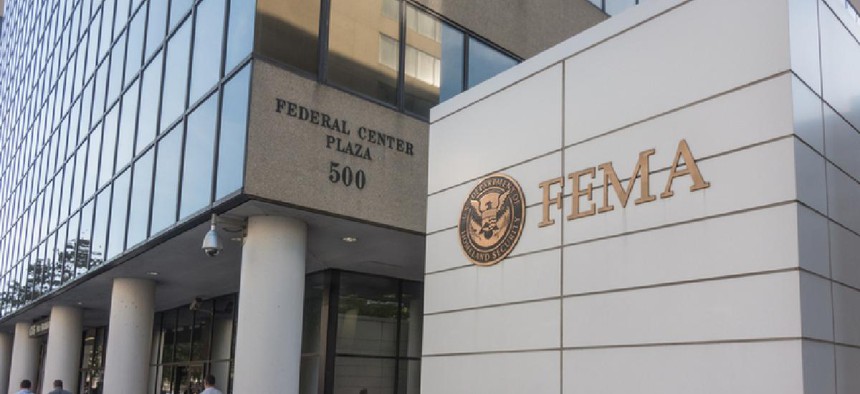 FEMA's strategic plan announced earlier this month also asks state and local governments to provide more support.
The Federal Emergency Management Agency is looking to the private sector not only to help coordinate responses to natural disasters in states and local communities, but also to help FEMA innovate solutions to knotty IT problems, said one of the agency's top managers.
The problems integrating the 200-odd IT systems that enable FEMA to help state and local emergency responders, governments and private citizens, "are not unknown to leadership," Deputy Administrator Daniel Kaniewski said in an April 4 presentation on the agency's recently released strategic plan for 2018-2022.
Those hundreds of systems "aren't communicating with each other," he added.
The plan's overarching theme is to increase its reliance on state and local government, as well as individual Americans, to take more control in preparing for and enduring natural disasters.
A key part of FEMA's ability to help state and local governments in the aftermath of disasters is through its grants programs, Kaniewski said. However the agency has 10 systems that support the grant programs.
In asking state and local governments to shoulder more of the disaster response preparation and first responder responsibilities, Kaniewski said FEMA is also looking for commercial high-tech help to solve its nagging IT issues.
"We're in the middle of a multi-year effort" to solve those difficulties, he said. Part of that effort, he said is FEMA's Grant Management Modernization program.
FEMA kicked off the GMM program in 2016, to simplify and coordinate business management approaches across all of the agency's grants programs. When the program is completed, the agency expects to have a common grants lifecycle and platform for users. GMM's completion, said Kaniewski, won't be for "several" years, however.
Earlier this month, the inspector general at the Department of Homeland Security told FEMA Administrator Brock Long that it planned a comprehensive investigation into the agency's IT management practices because of concerns about progress and transparency. Kaniewski didn't address the IG's notice, but outlined his agency's broader mission.
According to Kaniewski, FEMA is looking to private industry to help solve some of its thorny IT problems. He said he had recently visited Silicon Valley to talk with industry.
"They embraced us" when it came to talking about alternatives to using hundreds of legacy systems, he said.