Report: Hackers Attack 20 Voter Registration Systems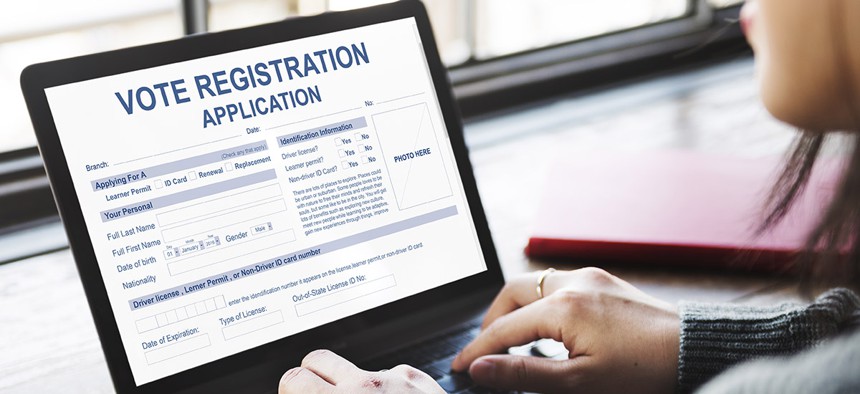 Hackers continue to test state election systems for weaknesses, according to government officials.
Cyber adversaries, possibly tied to foreign nations, attempted to access at least 20 state voter registration systems and successfully accessed four, said an ABC News report. Voter registration systems, unlike the machines voters will cast their ballot on, connect to the internet.
Last month, the FBI issued a warning that hackers attacked two states' voter registration databases, successfully accessing Illinois' records. Experts at different House hearings testified the breaches appear to be motivated by money, not attempts to manipulate voter information.
"Initial investigations suggest no voter data was changed," David Becker, executive director of the Center for Election Innovation and Research, told a House committee Sept. 13. "The voter registration list remained intact. The primary goal of the hack seemingly being to access personal data for purposes related to identity theft rather than to manipulate the voter lists themselves."
» Get the best federal technology news and ideas delivered right to your inbox. Sign up here.
The attackers appeared to be copying voter registration information, possibly to sell it, said Andy Ozment, Homeland Security Department assistant secretary for cybersecurity and communications, during a Sept. 28 House hearing. Voter registration systems will always be targets for hackers because of the personal information they hold, he said. The department shares current threat information through the Multi-State Information Sharing and Analysis Center.
"When you carefully monitor a system, you're gonna see more bad guys poking and prodding at it because they're always poking and prodding," Ozment said.  
DHS kicked off an election cybersecurity awareness campaign Aug. 15 and offered assistance to states. Homeland Security Secretary Jeh Johnson previously said the department was considering designating election systems as critical infrastructure, a move some states saw as overreach. States slowly accepted assistance: Only nine states opted in by Sept. 21, but Johnson on Oct. 1 said 21 have contacted the department about its services. 
Find more coverage at Election Security Spotlight.