Human Rights Group Ranks Best and Worst Messaging Apps for Privacy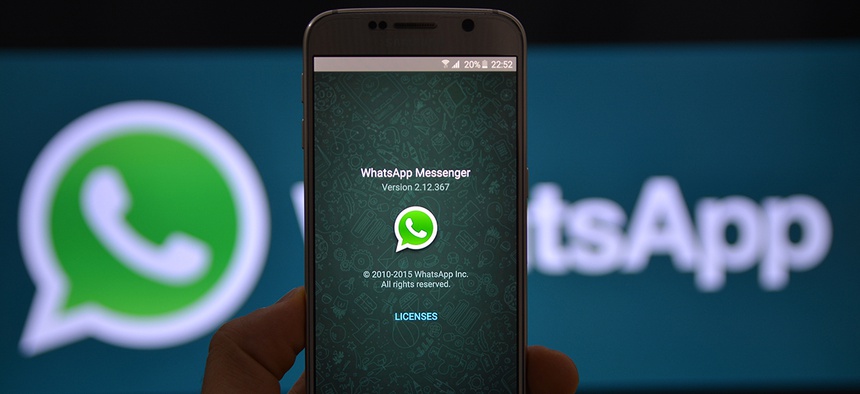 Microsoft, BlackBerry and Snapchat fared poorly in the rankings from Amnesty International.
Facebook private messaging systems Messenger and WhatsApp earned praise for protecting users' privacy from hackers and government snoops in a Friday report from the human rights group Amnesty International while BlackBerry, Snapchat and Microsoft's Skype got dinged.
The bottom score in Amnesty International's Message Privacy Ranking report went to the Chinese firm TenCent, which earned zero points out of a possible 100.
TenCent offers users no information about the level of encryption on its system, makes no declarations it will protect users' digital privacy and has not publicly refused to grant governments backdoor access to users' communication, the report declares.
» Get the best federal technology news and ideas delivered right to your inbox. Sign up here.
Encryption is a system for scrambling a message's contents so it looks like gibberish if someone intercepts it between the sender and the recipient. U.S. officials have encouraged tech firms to use strong encryption but expressed reservations about end-to-end encryption systems that make it impossible for even the company providing the messaging service to unscramble a message's contents.
End-to-end encryption can scuttle law enforcement investigations, such as when the FBI initially could not gain access to the encrypted contents of San Bernardino shooter Syed Farook's encrypted iPhone, officials say. In that case, an unnamed company sold the FBI a system to hack into the phone's contents after Apple declined to cooperate.
Amnesty International rated the top 11 messaging companies on five metrics: whether they offer end-to-end encryption as a default, publish technical details of their encryption systems that can be vetted by third parties, inform users about their level of encryption, recognize online threats to user privacy, and disclose information about government requests for user data.
"It is up to tech firms to respond to well-known threats to their users' privacy and freedom of expression, yet many companies are falling at the first hurdle by failing to provide an adequate level of encryption," Sherif Elsayed-Ali, head of Amnesty International's Technology and Human Rights Team, said in a press release.
Facebook's messaging systems took the top score in the ranking with 73 points out of 100. Apple's iMessage and FaceTime took second place with 67 points while Skype scored 40 points and Snapchat scored 26 points. BlackBerry Messenger scored only 20 points.
Skype and Snapchat do not offer end-to-end encryption and BlackBerry offers it only as a separate paid service, the report states.