Army seeks to use cyber at tactical level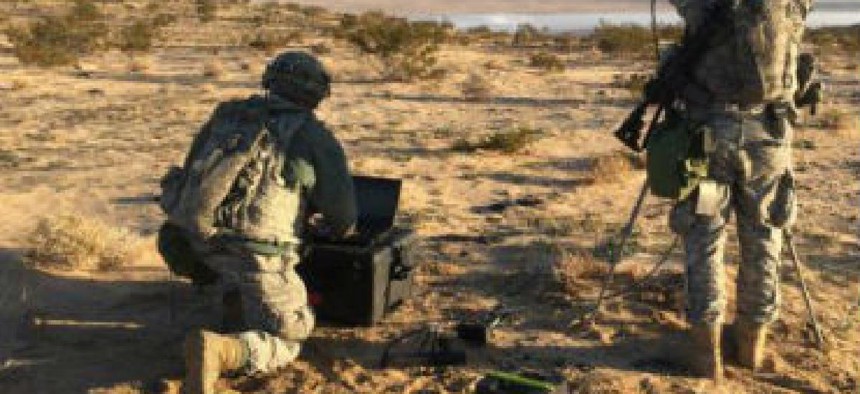 Feedback from a series of exercises will inform how the Army fights on a future digital battlefield and could have a ripple effect on U.S. Cyber Command.
Army leaders are getting a better sense of how soldiers at the brigade level can use cyber effects in battle, thanks to a pilot program launched last year. Feedback from the program will inform how the Army fights on the digital battlefields of the future and could have a ripple effect on the joint cyber force led by U.S. Cyber Command.
The initiatives reflect a concerted effort by Army leaders to make cyber capabilities available at the tactical level and to integrate those capabilities with electromagnetic warfare and kinetic fighting.
The pilot program has seen Army Cyber Command train and integrate with the 1st Infantry Division's 1st Armored Brigade Combat Team, among others. The series of exercises coordinated by Army Cyber Command, where many of the service's computer specialists reside, has allowed soldiers to test offensive and defensive cyber tactics.
The exercises were based on the premise "that there's a lot that goes into building and instrumenting an environment that allows us to train in cyberspace," said Lt. Col. Jonathan Burnett, pilot lead for Army Cyber Command, in a recent media briefing at the Pentagon.
For a May 2015 pilot at the Army's Joint Readiness Training Center in Fort Polk, La., Army planners built an information environment that included wireless access points and servers to test a brigade commander's ability to defend his network and deploy offensive cyber capabilities, Burnett said.
Another test took place in January at the National Training Center at Fort Irwin, Calif., and involved the 2nd Infantry Division's 2nd Stryker Brigade Combat Team. Army planners simulated the social media environment of a fictional nation-state, and participants were tasked with defending against and conducting attacks on those networks to gain a better understanding the consequences of digital fighting.
In general, "the commander is going to have to be responsible for all his actions as he executes the delivery of capability within cyberspace and be prepared for those second- and third-order effects," Burnett said.
Each of the exercises has informed the Army's approach to doctrine, he added. Lessons learned will reach other military services through the automated Joint Lessons Learned Information System.
Although the offensive operations might be more exciting to some, Maj. Steven Chadwick, an operations officer in the Army's 1st Armored Brigade Combat Team, 1st Infantry Division, stressed the importance of defense.
"Our own systems have become increasingly networked through computer GPS...capabilities, so being able to protect those systems and learning how to do that at the National Training Center will be of a premium," Chadwick told reporters.