Tech, Tequila and Cyber: Let's Talk Next-Gen Cyberwarriors on March 8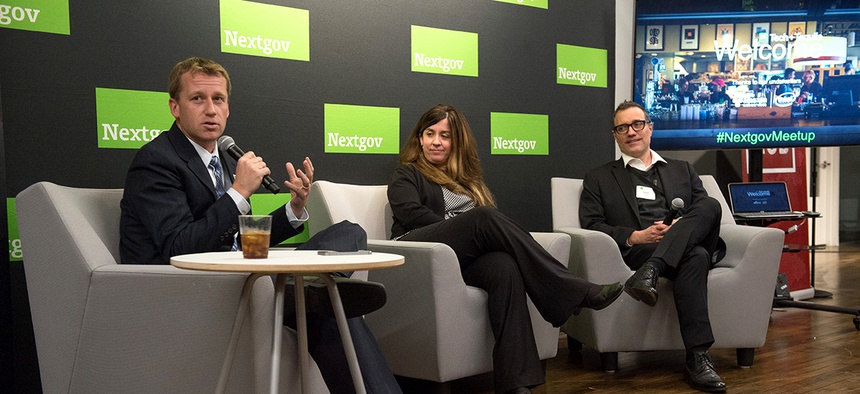 Despite Mother Nature's best efforts to create havoc with monsoon-type weather, our first Tech & Tequila meetup last week, showcasing the thoughts and ideas of some of the federal government's best data geeks, was an instant success.
So instant, in fact, that we're hosting the second Tech & Tequila meetup on Tuesday, March 8 – this one themed around next-generation cyberwarriors.
The meetup takes place at The Loft at 600 F at 5:45 p.m.
We'll keep the conversation light on stuffiness and heavy on cybersecurity. Our speakers will talk about what they're doing in their respective positions; how they maintain and build their skills; how government can attract and retain talent in this competitive environment, and whatever else they feel like talking about.
As for our speakers, they are:
Joshua Moses, IT specialist, cybersecurity, Executive Office of the President, White House, @OMBPress
Nagesh Rao, chief technologist and & nerdpreneur in residence, Small Business Administration @GNageshRao
Jade Parker, ISIS cyber expert and senior research associate in ISIS, cybersecurity and cyberwarfare capabilities, Terror Asymmetrics Project on Strategy, Tactics & Radical Ideology, @counterjihader
Christine Calvosa, deputy CIO, Federal Communications Commission, @FCC
For more information and to register, visit our webpage. Don't forget, the drinks are free!