New FBI biometric tech facility speeds analysis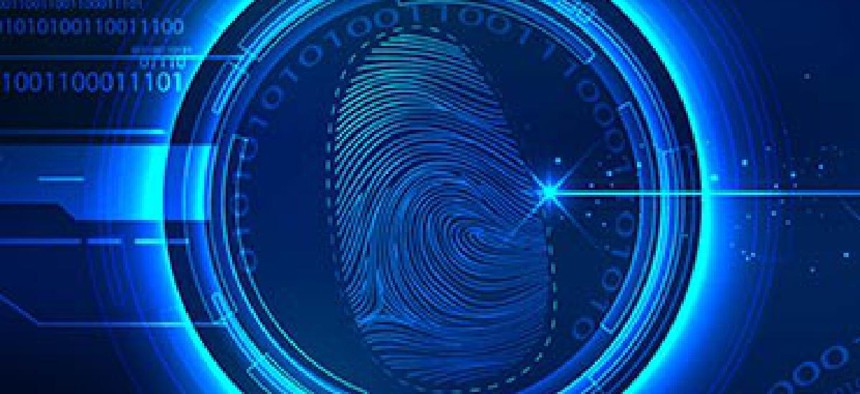 The FBI's recently-opened center for biometrics technology in West Virginia giving the Bureau and the Department of Defense sharper capabilities, said a top FBI executive.
The FBI's Criminal Justice Information Services Division began moving employees into its new Biometrics Technology Center in December just before Christmas, said Amy Hess, executive assistant director of the FBI's Science and Technology branch.
The agency officially opened the center in August at its CJIS site in Clarksburg, W.Va.
Hess, who spoke Jan. 26 at the Biometrics for Government and Law Enforcement conference in Arlington, Va., said the new facility is processing biometric information of all sorts.  Thanks to a range of technologies, the agency is using fingerprints, irises, palm prints, facial traits, body scars, DNA information and even voice patterns to speed criminal investigations.
The FBI shares the facility with the Department of Defense, which uses it for identification management work. In her remarks, Hess said about 1,000 people are now working at the center.
The 360,000 square foot facility houses the FBI's Next Generation Identification (NGI) system, as well as other facial and body characteristic identification systems that are speeding processing times for state and local law enforcement as well as the FBI's own investigations, Hess said. Department of Homeland Security border security operations also draw on the biometric capabilities.
The time for a response to a fingerprint inquiry from a Customs and Border Protection agent at a border station now takes four to five seconds, according to Hess. A query from a local law enforcement officer, which might have taken hours using the old Integrated Automated Fingerprint Identification System, now takes four to five minutes.
NGI, she said, also has improved accuracy -- 99.6 percent compared to old system's 92 percent. The system contains 77 million sets of fingerprints and can process 167,000 fingerprints per day -- three times as many as old system, according to Hess.
The Clarksburg site also houses the FBI's Biometric Center for Excellence program, which explores and advanced new uses of biometrics and speeds the integration of new technologies into operations.
The Biometrics Technology Center, she said, is also a technology incubator that could jump-start new kinds of biometric technologies that could be opened up to commercialization.
Hess said, for instance, the center is working on a "Rapid DNA" system that could sample and process DNA samples on the spot without human intervention and process it in two hours. The quick turnaround could make for a speedier investigation and DNA samples less susceptible to outside contamination.
The FBI, she said, currently can't use that technology in the field, because some laws for booking suspects would have to be changed to allow it. But the technology could be passed on for commercial companies to develop further, she said.