New OPM Cyber Czar Worried About an ISIS Hack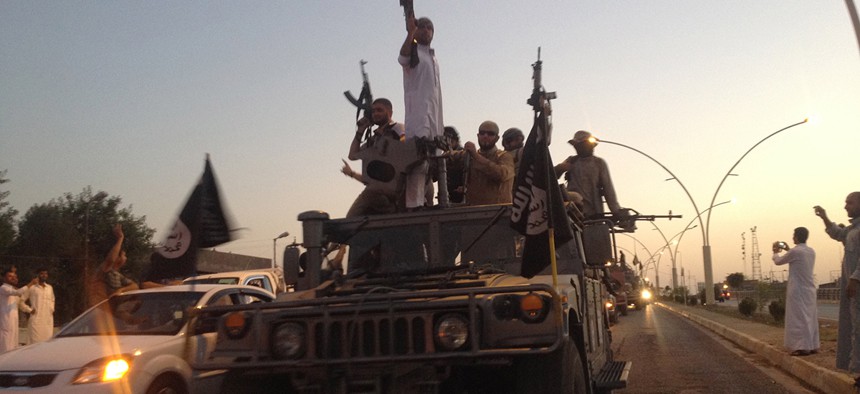 Clifton Triplett -- named OPM's first-ever senior cyber and IT adviser last month – says forthcoming access controls will blunt the severity of any future hack.
The new cybersecurity adviser hired by the Office of Personnel Management after a Chinese-originated hack says he expects ISIS may ultimately pierce the agency's systems, too.
The historic data breach exposed the professional and private lives of 21.5 million individuals applying for clearances to handle classified information, plus their families. That kind of information, drawn from background investigations, would be perfect for blackmail attempts. 
But Clifton Triplett -- named OPM's first-ever senior cyber and information technology adviser last month – says forthcoming access controls will blunt the severity of any future hack.
"I think what I have to do is . . . assume that, at some point in time, they may be successful," Triplett said when asked about the ISIS cyber threat during a webcast hosted by Bloomberg Government on Monday.
Going forward, OPM will "make it more of a need-to-know kind of access control," he said, "so if we do have a compromise, it is far more contained than, for example, our last incident."
The agency, he explained, will institute the equivalent of tear lines on network data to grant as little information as possible to authorized personnel.
"Right now, I think, in some of our situations, the access control is broader than perhaps needs to be," Triplett said, because OPM computer programs were developed before data security became a governmentwide priority.
So far, ISIS sympathizers have been hacking more for show, than for spying.
In early 2015, the self-described Cyber Caliphate group reportedly took control of the social network accounts of U.S. Central Command.
Then, global television network TV5Monde was disabled for hours in April, when the hacktivists apparently replaced the company's channels, websites and social media accounts with pro-ISIS messaging.
ISIS' online propaganda often directs followers to kill U.S. and allied troops and supplies the necessary contact information. But much of the data released has turned out to have already been in the public domain.
Still, America viewed at least one ISIS hacker as enough of a threat to kill him in a targeted attack.
The Justice Department claims Ardit Ferizi breached a server to retrieve identifying details on about 1,350 military and other government personnel. He then allegedly passed the data on to Islamic State member and Cyber Caliphate ringleader Junaid Hussain, a British citizen. Hussain is accused of beckoning adherents to target U.S. personnel, posting links on Twitter to their names, email addresses, passwords, locations and phone numbers. Hussain was reportedly killed in a U.S. drone strike this summer. 
But what really frightens Triplett is that OPM's records sit beside smart toasters and air conditioners in the Internet of Things, he said.
"We're too interconnected. Not enough air gaps in our systems" that physically decouple networks from the Internet, he said. "We are trying to automate and connect one more thing to one more thing."
Today, background check records are one of those things.
Eventually, Triplett said he fears, "I'll have a reasonably minor event that will turn into a catastrophic event, and I won't be able to find out where the root cause was because of the ripple potential."
Currently, "there's no way" to cut off the systems from the Internet, OPM's IT security officer, Jeff Wagner, told Nextgov in October.
Wagner said, "even clearance data" must be online, because the only other option is to exchange paper folders with agency partners like the Social Security Administration.
Adversaries, however, would have to circumvent multiple identity checks and firewalled systems to peer at the personnel records, Wagner said.