State Department Plans International Cyber Workshops in Geneva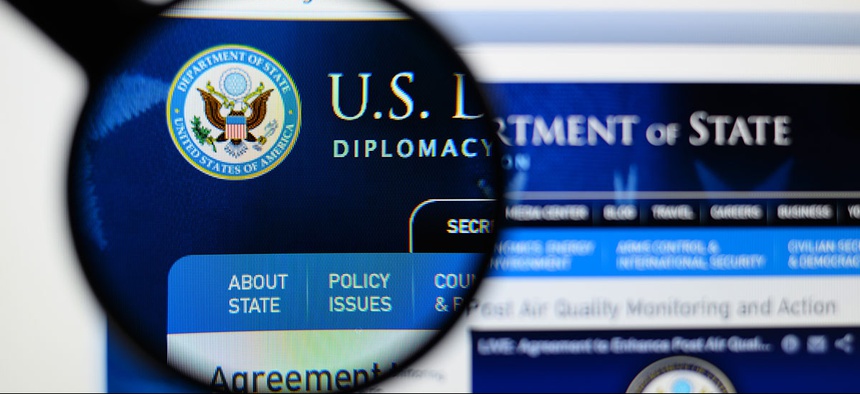 The State Department's next big cybersecurity discussion may take place 4,000 miles from its headquarters.
The State Department plans to launch an international cybersecurity workshop series in Geneva, Switzerland.
The series will include three advanced workshops meant to help spur discussions on a variety of issues related to cybersecurity, according to a notice posted Tuesday on FedBizOpps.gov.
The agency awarded a contract to the Center for Strategic and International Studies, or CSIS for the workshop series, according to the notice.
CSIS "is uniquely qualified to support this activity, given its significant experience and research on international cybersecurity issues," the notice stated.
The workshops are expected to include government representatives as well as experts from NGOs, the private sector and academia, according to the notice.
The State Department awarded the contract without full and open competition, citing an "unusual and compelling urgency" to award a contract for the series. The workshops need to be completed quickly to be effective, the notice stated. Although the specific date was redacted, the notice said the expected completion date is June 2016.
"The work to organize these workshops — including developing agendas, securing workshop presenters and identifying participants — will therefore need to begin immediately," the notice stated.
The agency did not solicit offers from other organizations.  
While the event is not open to the public, the information discussed is unclassified. The estimated cost for the workshops is $299,858. 
(Image via Gil C/Shutterstock.com)