OPM Breach Notification Frustrates Hacked Feds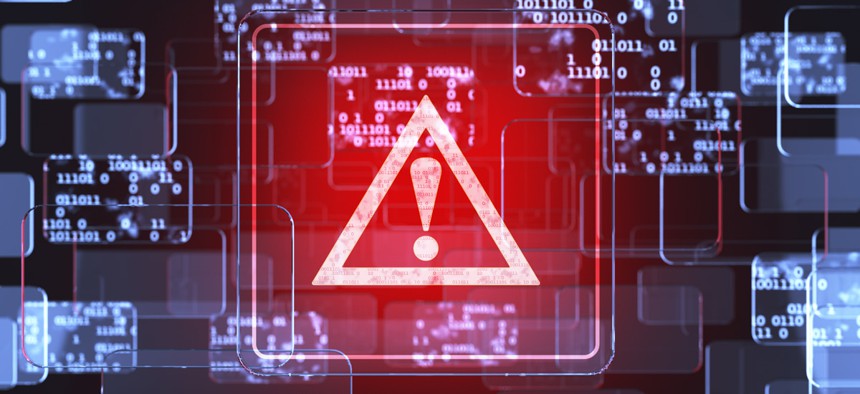 Some federal employees say they're not enrolling for the free program and a Washington-area senator said it may be time to terminate one of the company's contract.
Some victims of the massive hack of federal personnel records expressed fear their privacy might be violated by fraud protection services the government has outsourced to private companies.
As a result, some say they are not enrolling for the free program, and at least one Washington-area senator, citing poor performance, said it may be time to terminate one company's contract.  
The Office of Personnel Management is paying prime vendor Winvale $21 million to offer credit monitoring and other safeguards to 4.2 million former and current employees whose personal information was potentially extracted by suspected Chinese hackers.
But to obtain the services, federal workers -- some of whose innermost personal secrets were taken in a second, related breach -- must hand over additional confidential information to another company, CSID, which has partnered with Winvale. Data on people who have undergone background check investigations for sensitive government positions was ensnared in a separate hack of an OPM system.
Privacy Policy?
One former secret-clearance holder, who asked to remain anonymous because she still does business with the government and because of privacy concerns, opted to register for the services. Now, she has misgivings.
On CSID's website, she was asked a series of security questions to prove she was who she claimed to be, one of which questioned whether she had any student loans, the woman said. She says she answered "No." The next day, her cellphone -- which she says has never received telemarketing calls – received three robocalls advising her she qualifies for government assistance on a student loan, said the former employee, who retired 18 months ago after 20 years of service.
"I just thought that is such a strange coincidence that I get this call after I have had a security question involving whether or not I've had a student loan," she said. "And I'm not a conspiracy theorist."
The employee sent a message to OPM through the official CSID email address sharing details of her experiences authenticating her identity and then receiving solicitations reflecting knowledge of her student loan eligibility. The employee shared the email with Nextgov. In response, she received an off-topic form letter instructing her how to sign up for credit monitoring, also shared with Nextgov.
OPM officials say they have been in contact with CSID about a vague complaint along these lines and told the company that victims' data must not be used for other offerings.
"The issue was immediately addressed with the company to ensure a common understanding of the government's position that OPM customers would not be solicited to buy other services as part of the enrollment process," OPM spokesman Sam Schumach said.
However, after the free subscription period is over, CSID is allowed to "approach individuals regarding their desire to extend services," he said.
CSID officials said the company's services would not have triggered any telemarketing.
"Any calls from solicitors enrollees received was simply a coincidence," CSID spokesman Patrick Hillmann said. "CSID has never, nor ever will, sell or share any of our subscribers information. That is explicitly stated in our terms and conditions as well as in our privacy policies."
OPM's deal with Winvale states any data the government provides the contractor and subcontractors like CSID must only be used for the agreed-to ID-theft protection services.
Straight to the Junk Folder?
Some of the employees receiving notifications say they are not even thoroughly convinced the notification letters are legitimate government communications.
The notifications carry the letterhead of CSID, accompanied by a small OPM insignia, and direct employees to a dot-com commercial website for enrollment. A majority of the alerts are being sent by email from a csid.com address.
The former clearance-holder, who received an emailed notice last week, said her reaction was, "Is this a legitimate email I received from OPM? Or was this part of the hack? So now I've gone out and answered security questions to who?"
OPM officials declined to comment on whether they could supply CSID with a valid dot-gov email address and a valid dot-gov website to assist with notification.
"Frankly, it went into my junk mail," the former employee said. "It just so happened I was cleaning my junk mail and went, 'Wait a minute, this is from OPM -- or it says so.'"
'Waiting for Others to be the Guinea Pigs'
Some current federal personnel say they will pass on the free opportunity or wait until they hear positive feedback from colleagues before registering.
By press time, OPM and CSID officials were not able to provide estimates of the number of people notified who have enrolled in the ID theft protection program.
An Internal Revenue Service staffer, who said she holds a clearance and was not authorized to identify herself publicly, said she was wary of the CSID letter, which was purportedly sent by OPM Chief Information Officer Donna Seymour. Nextgov has reviewed similar notifications.
"Perhaps my federal service has made me cynical, but even in receipt of a letter signed by the Donna K. Seymour, CIO of OPM, I wasn't willing to take it at face value, principally because it wasn't on OPM letterhead," the IRS employee said. She said she is "waiting for others to be the guinea pigs" before signing up for the CSID program.
Yet another government employee, who did not want her name or agency published for privacy reasons, said she will seek fraud-control help from companies she already has relationships with.
"I choose not to use the ID protection service because I do not trust yet another contracted service provider," she said. "I am willing to pay for protection service through a reputable company at this point."
The 30-year federal employee said she has "never felt this insecure about my personal information," especially after learning about the hack of systems holding data on personnel who over the years have filed 127-page forms spelling out deeply personal background histories on themselves and their associates.
"That means not only my information, but that of my family is at risk," she said. "This is inexcusable."
Senator Demands Answers
Lawmakers say they are hearing similar criticisms from citizens about CSID's performance.
On Friday, Sen. Mark Warner, a Democrat from Virginia, home to a high concentration of current and former federal workers, raised concerns about CSID with OPM Director Katherine Archuleta.
"My constituents have reported that the website crashes frequently," among other technical difficulties contacting CSID, he said in a letter to Archuleta. "Many have reported receiving inaccurate or out-of-date information regarding their credit history, which calls into question CSID's ability to appropriately protect them from fraud and ID theft."
He called for the company's contract to be terminated if it is unable to deal with customers' needs. The award OPM issued suggests "that protecting employees exposed by the breach is not the top priority for OPM that it should be," he added. "We expect that OPM will act quickly to correct any such impressions."
Responding to Warner's assertions, CSID's Hillmann said providing ID monitoring and restoration services to those affected "is what we have been focusing on throughout this process and what we must continue to focus on in the coming days and weeks. It would be inappropriate to allow ourselves to be distracted by nor comment on political matters."
Nextgov has asked OPM officials for comment on Warner's letter.
(Image via dencg/ Shutterstock.com)