Hackers Raid Passport Agency and Milk Starbucks Customers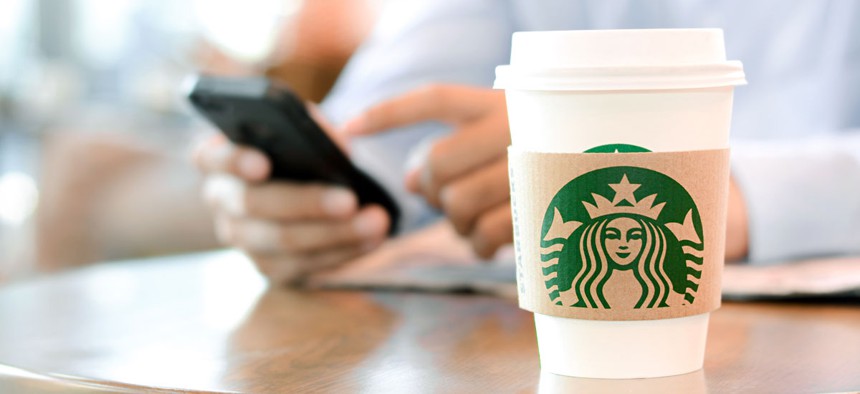 In case you missed our coverage this week in ThreatWatch, Nextgov's regularly updated index of cyber breaches:
State Department Contractor Accused of Stealing Passport Applicants' Data
The employee, Chloe McClendon, and two other women allegedly created fake documents with the cribbed data and used those identities to borrow money for electronics, including iPhones and iPads.
Hackers Squeeze Cash Out of Starbucks Addicts
By guessing passwords or stealing credentials that individuals unwisely used for multiple accounts, "criminals are hijacking consumers' coffee accounts, draining the stored value of their cards, and then using Starbucks' auto-reload function to hack consumers' associated debit and credit cards," CNBC reports.
Child Abuse Images Displayed on a Holocaust Remembrance Site
Hackers defaced the memorial site of Austria's Mauthausen concentration camp on the 70th anniversary of the fall of the Nazis. Austrian officials suspect that far-right extremists may be responsible for the vandalism, as such groups have hacked several websites recently.
Crooks Sold 'Photof*ckit' Tool that Hacked Photobucket Users
Men allegedly broke into picture and video-hosting site Photobucket and sold access to password-protected accounts using software that defiles the "Photobucket" name.
(Image via Kritchanut/ Shutterstock.com)