How Cyber Scary Is It Outside Today?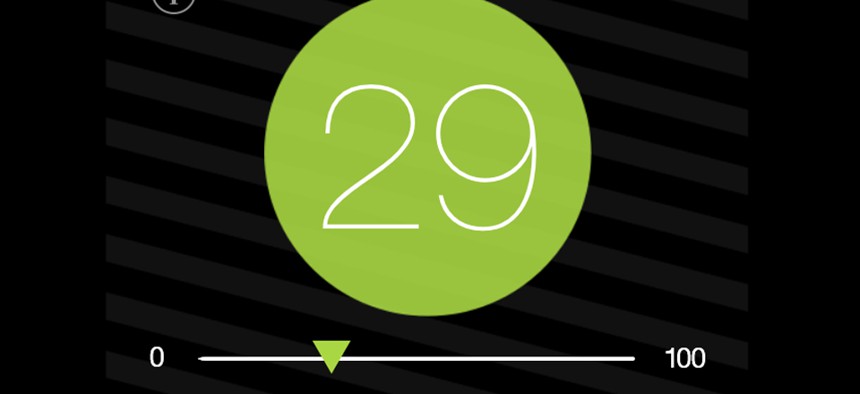 We have shrunk ThreatWatch, Nextgov's online rundown of the latest reported breaches, into an iPhone app that offers more news and numbers. 
You'll still find depictions of hacks hitting agencies, retailers and every sector daily, but now there also are threat-level scores and story feeds from around the globe.
This infotainment tool – "NG Cybersecurity" -- is designed to raise cybersecurity awareness among the uninitiated and keep experts up to date. 
For instance, today's government sector score is 29, on a 100-point scale, according to data analytics company HackSurfer. The health care industry is on the lower end of the spectrum, at 5. Recent agency-related hacks include allegations a Chinese entrepreneur stole data about a U.S. military cargo plane. In the health world, a plastic surgeon provided a female's before-and-after photos to a television station for a public broadcast. 
You'll see tech security stories from the Guardian, Wired and other reputable publications streamed constantly, along with commentary from cyber firms, such as Sophos and Malwarebytes. Nextgov's award-winning reporting is also in the mix.
The app is free and available for download at the iTunes App Store.