Hackers Glimpse Downton Abbey, Defend Obama and Survey Nuclear Control Room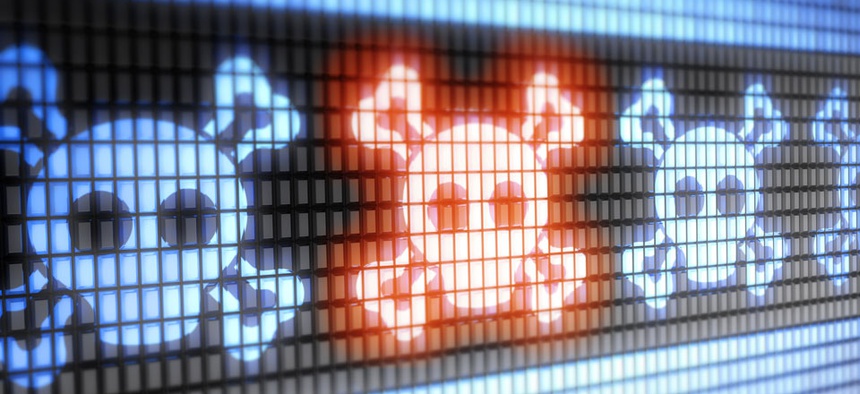 In case you missed our coverage this week in ThreatWatch, Nextgov's regularly updated index of cyber breaches:
The hacktivist stalking Colin Powell, members of the Bush family and Obama administration officials has victimized scores of other big names during the past year, including comedian Steve Martin; editor Tina Brown; ex-Nixon aide John Dean; author Kitty Kelley; actress Mariel Hemingway; three members of the UK's House of Lords; a former Air Force secretary; the CEO/chairman of MetLife, the $60 billion insurance conglomerate; a Pulitzer Prize winner; the director of Romania's domestic intelligence service; and a Gibson Dunn partner with the improbably Dickensian name Cantwell F. Muckenfuss III.
Hackers might have stolen private information from the Monju fast-breeder reactor offices, including internal emails and training records.
Lisa Slack made an emotional plea on behalf of Miles Slack, saying she was partly responsible for the jealousy that marred their 16-year marriage.
The online presence of "America the next Generation," a right-wing group that recently championed hanging the president, is under new management, according to the redecorated website: "This page WAS run by backwards [rhymes with bucks] who though they could post a pic Of Obama getting lynched and get away with it. Now it haz GOATZ!!!" The hacktivist(s) Goatze appears to be taking credit for the graffiti.
ThreatWatch is a regularly updated catalog of data breaches successfully striking every sector of the globe, as reported by journalists, researchers and the victims themselves.
(Image via Pavel Ignatov/Shutterstock.com)