Welcome to the Next Nextgov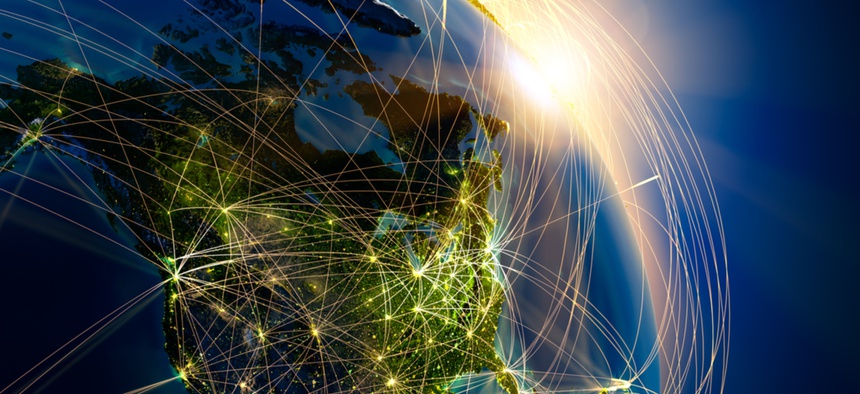 Ten years ago, Government Executive Media Group launched Nextgov to report on how technological innovations were shaping the government of the future. The federal landscape looked a lot different then: Cloud computing hadn't yet entered the government lexicon, artificial intelligence was the stuff of science fiction and providing citizens with digital services meant simply responding to an email.
Times have changed, and so has Nextgov.
You'll notice our website has a sleek new look, but its updated appearance comes with new functionality, too. We're focusing on the big themes shaping today's approach to IT innovation—Cybersecurity, Data, IT Modernization and Emerging Technologies. We'll be following how the government makes use of these technologies and concepts with an emphasis on how they're being applied to improve both agency missions and the lives of citizens.
We've also learned some lessons over the years, often from our readers in federal agencies.
With almost half our traffic coming from mobile devices, we've built a mobile-first and fully responsive website optimized for our readers to catch up on the news whenever, wherever and on whatever device they choose. Our team of designers and developers spent months prototyping and testing the site in order to meet Government Executive Media Group's longstanding commitment to optimizing the user experience.
Our special reports and ebooks have proven to be widely popular throughout the federal community, so we've given them a more prominent place on the homepage. And as you might have noticed, we've increased the number of tech meetups and events we host, so we've made a hub for them on the site, too.
As we move forward, we'll be rolling out new features, especially involving audio and video. But as we at Nextgov reflect back on the past 10 years, we remain focused on our core mission of exploring the way technology is being used to build tomorrow's government.
Ten years ago, only bold prognosticators would have forecast the ubiquity of technologies such as cloud and AI in government. What technological advancements will shape government over the next decade?
I don't know, but I do know one thing: Nextgov will be covering them.