Acting CIOs Still in Place at One-Third of CFO Agencies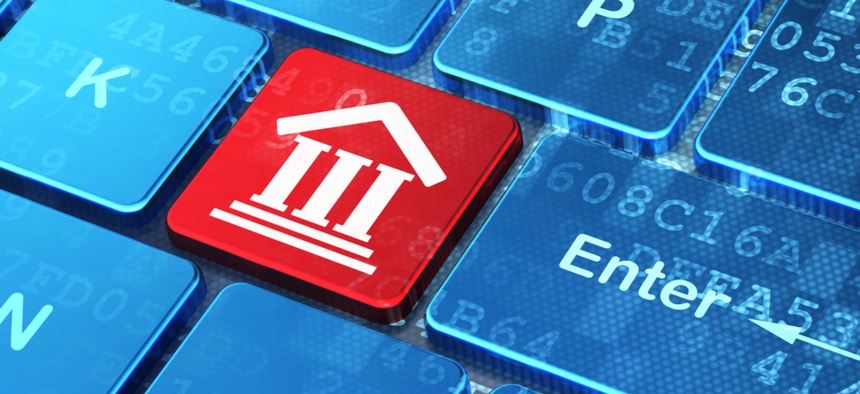 Though the Trump administration is making progress filling federal chief information officer positions with permanent officials, about one-third of major agencies still have acting officials in place.
Federal CIOs change after any administration change, but this year has been a particularly dizzying mix of the departures of politically appointed CIOs, retirements and reassignments.
Now 300 days into the administration, five of the 24 CFO Act agencies have acting CIOs leading their tech shops while 18 have permanent officials in place. The Defense Department has yet to announce who is serving as acting CIO after the White House picked its acting CIO John Zangardi to be the permanent CIO of the Homeland Security Department.
In addition to the Defense CIO, the administration still needs to submit candidates for the Commerce and Veterans Affairs departments, and the Environmental Protection Agency to finish out the list of appointed CIOs. The rest of the agencies select CIOs from career officials.
White House Cybersecurity Coordinator Rob Joyce last week said to expect a "cascade" of technology and cyber-related nominees soon, possibly including the federal CIO, federal chief information security officer or federal chief technology officer.
The Partnership for Public Service, which tracks nominations, said the administration has yet to nominate anyone for 255 key positions across government subject that are subject Senate confirmation. For federal CIOs, only the Veterans Affairs Department requires Senate confirmation.
Acting CIOs
Agriculture Department: Gary Washington has been acting CIO since September. Washington is also the CIO for the department's Animal and Plant Health Inspection Service and has also served in technology roles in the Electronic Government Office in the Executive Office of the President and the Food and Drug Administration, according to his agency biography.
Commerce Department: Rod Turk took over as acting chief information officer after political appointee Steven Cooper left the position January 2017.
Veterans Affairs Department: Scott Blackburn in October stepped in as acting CIO and executive in charge of VA's Office of Information and Technology. He replaced Rob Thomas, who announced his retirement at the end of September.
Environmental Protection Agency: Steven Fine is taking on the role Ann Dunkin left when she took on that position for the County of Santa Clara.
National Science Foundation: Dorothy Aronson serves as acting CIO and also acting director of the Division of Information Systems within NSF's Office of Information and Resource Management.
 
Permanent CIOs
Education Department: Jason Gray took over the CIO spot in May after previously serving as associate CIO at the Transportation Department.
Energy Department: Max Everett was appointed CIO in July 2017.
Health and Human Services Department: Beth Killoran previously served as acting CIO and has been with HHS since 2014.
Homeland Security Department: Trump selected John Zangardi for the permanent Homeland Security role in October. Zangardi has been serving as acting Defense CIO since Terry Halvorsen early this year.
Housing and Urban Development Department: Johnson Joy was named to that spot in June.
Interior Department: Sylvia Burns has been Interior's CIO since August 2014.
Justice Department: Joseph Klimavicz, formerly DOJ's deputy assistant attorney general, has served as CIO since 2014.
Labor Department: Gundeep Ahluwalia joined Labor in 2016 as deputy CIO and as CIO since October 2016.
State Department: Frontis Wiggins' appointment to that post started in July 2016.
Transportation Department: Vicki Hildebrand, a long-time Hewlett Packard employee, started as permanent CIO in October.
Treasury Department: Eric Olson, formerly deputy CIO, stepped in as acting CIO in July but is now permanent CIO, a spokesperson confirmed to Nextgov.
NASA: Renee Wynn served as deputy CIO for roughly two months before replacing Larry Sweet as CIO in September 2015.
U.S. Agency for International Development: Jay Mahanand has served in that role since 2014.
General Services Administration: David Shive is the permanent CIO for the General Services Administration. For several months in 2016, Shive was also the acting commissioner of the Technology Transformation Service prior to the arrival of Rob Cook.
Nuclear Regulatory Commission: David Nelson has served in this role for about a year, an agency spokesperson confirmed.
Office of Personnel Management: David Garcia, formerly the chief information officer for the state of Maryland, became the permanent CIO in October.  He replaced David DeVries, who left to become Michigan's CIO in September.
Small Business Administration: Maria Roat took that position in Oct. 2016, having formerly served as the Transportation Department's chief technology officer.
Social Security Administration: Rajive Mathur assumed the position in June and also serves as deputy commissioner for systems.
Editor's note: This article was updated Nov. 17 to show that the Treasury Department's CIO is permanent.