Survey: Most CIOs Say a Majority of Their Applications Are Out of Date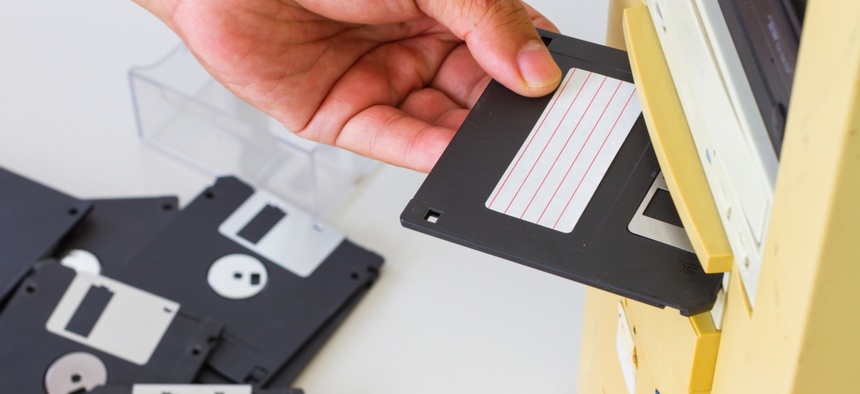 About 72 percent of federal chief information officers said the majority of applications in their agencies are legacy systems, a new survey finds.
Less than half of respondents said that their agencies were "more effective at identifying and mitigating cyber risk today than we were a year ago," according to the survey that polled about 300 staff members at 29 federal agencies.
The survey was conducted by the Professional Services Council, a contracting trade group.
President Donald Trump's technology advisers have made general plans to upgrade federal technology and the Modernizing Government Technology Act, which passed recently as part of the National Defense Authorization Act of 2018, would create working capital funds in agencies to be used for technology upgrades.
However, for MGT to become law, it must be included in the House-Senate conference version of the must-pass annual defense policy bill, which is not expected until December.
Many survey respondents still reported concern about cybersecurity incidents, and 13 of the 27 largest agencies do not have permanent CIO positions, PSC found.
» Get the best federal technology news and ideas delivered right to your inbox. Sign up here.
Here are a few other takeaways from the survey:
For federal CIOs, the greatest cybersecurity concerns were insider threats, training and workforce development and phishing attempts.
Only about 35 percent of responding CIOs said they'd seen an increase in cyber threats in the past year. About 3 percent saw a decrease, 31 percent said the number of incidents was the same, and 31 percent were unsure.
Of those who saw an increase in cyber incidents, vulnerabilities from aging applications were among the top concerns.
At least one CIO cited budget restrictions as a barrier to cybersecurity. "New tools are only good for six months because everything changes so quickly and the budget process doesn't support this. This is a big threat," that CIO told PSC.  
Overall, respondents said cybersecurity was their top technology priority, followed by legacy IT modernization.
Agile methodology, in which large tech projects are broken into smaller sprints, seems to be on the rise in government. 57 percent of CIOs reported that more than half of their projects used agile. That's 30 percent higher than the previous year, George DelPrete, a principal at Grant Thornton, said at the PSC event.